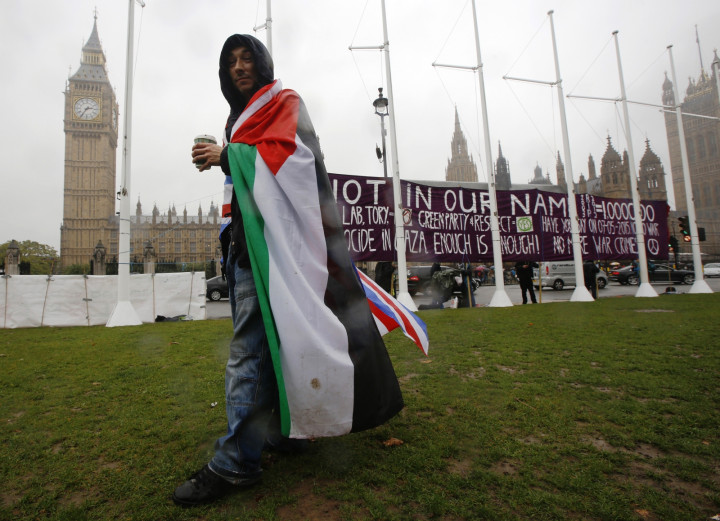 Spanish lawmakers are set to vote on a non-binding resolution which will call on the government to recognise the State of Palestine, according to parliamentary sources in Madrid.
The final wording of the motion is still being decided in talks between the ruling Popular Party and the opposition Socialists, sources from both parties told the Agence-France Press news agency.
"The only message we want to send tomorrow is to Israel and to Palestine: you both should sit down and work together and look for a way out in this moment, when everything is blocked," said Spanish parliamentarian Trinidad Jimenez.
"We feel that we need one more step," Jimenez said of the vote to the Jerusalem Post.
At an EU Foreign Affairs Council meeting this week, Spanish Foreign Minister Jose Garcia-Margallo said: "The worst service we can give to the cause of peace in the Middle East is for each country to continue advancing national, isolated solutions and not a joint solution.
"We have always said that the only solution is two states, to get to the solution through negotiation is the best way, and we will recognise 'Palestine' as a [state] – taking into account what the Congress will approve tomorrow – provided that we believe it is the right step to put on track the negotiations again, or if we consider that negotiations are definitively blocked."
Politicians in Britain and Ireland have already voted on similar non-binding motions, and France is set to hold its own vote on 28 November.
Sweden officially recognised the State of Palestine this month but has announced that it will not create an embassy in the West Bank city of Ramallah. Instead, its consulate in Jerusalem will deal with all diplomatic matters in the region.
Following Sweden's decision to recognise the State of Palestine, Israel recalled its ambassador to the Scandinavian country.
Israeli Foreign Minister Avigdor Lieberman said that Sweden's choice to recognise the state was a "very unfortunate decision" that only serves "radical and intransigent Palestinian elements".