US Secretary of State John Kerry has urged Palestinian leaders to condemn a deadly attack on a Jerusalem synagogue, describing it as an "act of pure terror and senseless brutality and violence".
"This simply has no place in human behaviour," he said during a visit to London.
Two Palestinians armed with knives, axes and guns attacked worshippers praying inside a synagogue in Jerusalem's ultra-Orthodox Har Nof neighbourhood, killing four.
The assailants were subsequently shot dead in a gunfight with security forces that rushed to the scene. Two police officers and six other people were injured.
Kerry urged the Palestinian leadership to denounce the violence "in the most powerful terms."
Palestinian President Mahmoud Abbas subsequently condemned the attack.
"The presidency condemns the attack on Jewish worshippers in their place of prayer and condemns the killing of civilians no matter who is doing it," his office said in a statement.
Hussan Zumlot, a senior adviser for Fatah, the secular Palestinian movement governing the the West Bank, told the BBC: "We condemn violence and it is absolutely regrettable and unfortunate what has happened this morning in Jerusalem, and what has been happening in Jerusalem over weeks and months".
Israeli Prime Minister Benjamin Netanyahu blamed the incident on incitement by Hamas and Abbas.
The PM's official twitter account wrote:
Hamas officials have hailed the synagogue raid, calling for more violence.
Hamas spokesman Sami Abu Zuhri wrote on Facebook that it was in retaliation for the death of Yusuf Hassan al-Ramouni, a 32-year-old bus driver, which sparked clashes in east Jerusalem amid unconfirmed claims he was killed by Israeli settlers.
"Jerusalem attack is a reaction to the execution of the martyr al-Ramouni and the ongoing Israeli crimes at al-Aqsa," Hamas Spokesman Sami Abu Zuhri wrote on Facebook. "Hamas calls for the continuation of acts of revenge".
Al-Ramouni was found hanged inside his vehicle from a thin cord at the beginning of his route in a district close to both Jewish settlements and Palestinian neighbourhoods.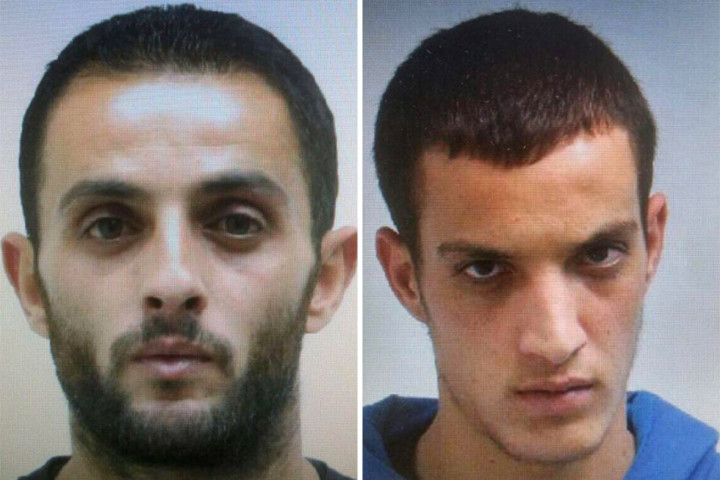 Israeli police said an autopsy carried out at the presence of a Palestinian pathologist chosen by the family confirmed it was a suicide.
Nevertheless al-Ramouni family claimed he was killed, with Palestinian media quoting witnesses as saying the father of two was lynched by Jewish settlers.