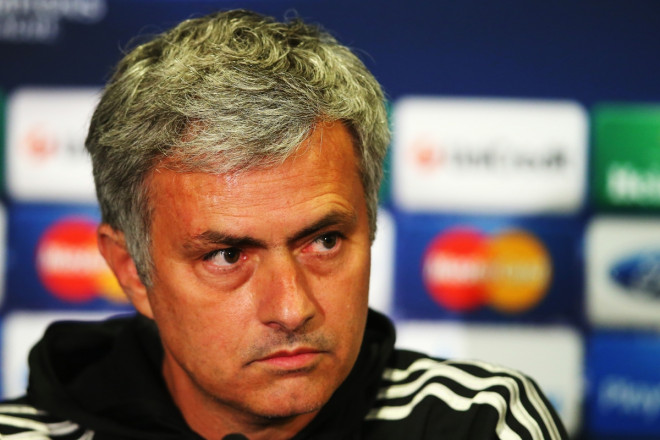 Jose Mourinho's time at Real Madrid didn't end well and the Spanish press continue to celebrate the Chelsea manager's failures.
That has happened again after Atletico Madrid beat Chelsea 3-1 in the Champions League semi-final with a stunning counter-attacking display at Stamford Bridge.
Many iconic members of the Real Madrid squad such as Iker Casillas and Cristiano Ronaldo fell out with the Chelsea boss during his three seasons at the Santaigo Bernabeu while the Portuguese also had some disputes with reporters.
Indeed, Mourinho himself hit back at the Spanish media last season just before announcing his departure from Real Madrid.
"I am loved by some clubs, especially one. In Spain it is different, some people hate me, many of you in this (press) room," said the boss.
And the Spanish press have now seized the opportunity to lay in to the Portuguese manager after his defeat against Atletico.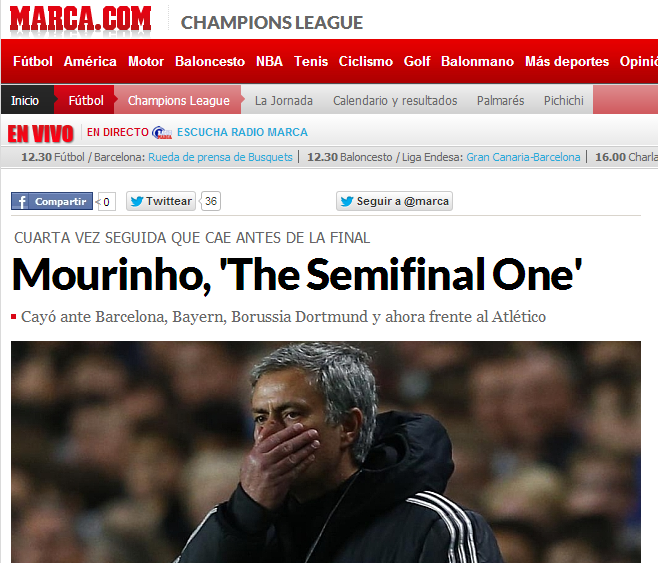 Marca laugh at the Portuguese calling him the "semi-final-one" rather than the Special one as his side have been defeated in a semi-final in the last four consecutive seasons.
"Atletico humiliates Mourinho" is the headline on the front of Sport that add: "They gave a lesson to the Mourinho's stingy Chelsea".
Meanwhile, Mundo Deportivo claimed that "Sime-One beat the Special One" while AS criticised how Mourinho has threatened his strikers this season.
"While Mourinho (which, indeed, is in the first season of a new era, with a team that are not made at his image) has laughed at his strikers, Simeone has supported Adrian even though he came to feeling out of everything (he has played very few games this season)," said AS.
Meanwhile, Marca added that Real Madrid are disappointed about having to face Atletico Madrid in the final, as they were looking forward to play against Mourinho to seek revenge on the Chelsea boss following their tempestuous relationship during last season.
"Large sections of the 'Merengues' dressing room have a score to settle with the Portuguese coach," they claimed.