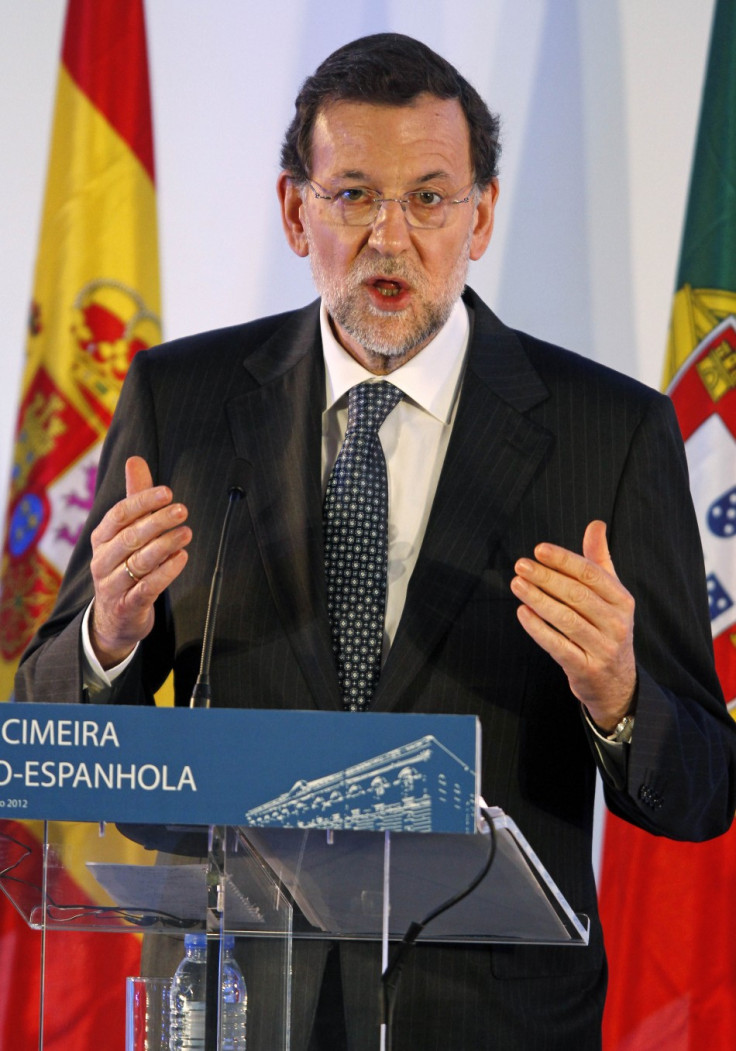 Spanish Prime Minister Mariano Rajoy on Sunday shied away from referring to the Euro Group decision to offer Spain up to 100 billion euros to save its troubled banks as "rescue", instead kept referring to the offer as "what happened yesterday".
On Saturday, the eurozone ministers agreed to lend Madrid up to 100bn euros ($125bn, £80bn) to help banks hit by bad loans and property bubble burst.
After the Euro Group decision on Saturday, major Spanish dailies have used the offer as "rescue" in their front page headlines.
Leading paper El Pais said, "(The government) struggles not to use the word 'rescue' and seeks euphemisms".
Rajoy preferred to avoid the word "rescue" as it involves strict bailout conditions and monitoring by the EU officials as in the case of Greece, Ireland and Portugal.
Instead he insisted that the bailout fund was a credit line for the banks to clean up its bad loans.
During a press conference on Sunday, Rajoy hailed the bank bailout as a victory for the single currency.
Rajoy told the reporters that his government had avoided a wider rescue for Spain's sovereign debt due to his economic reforms and steps to reduce the budget deficit.
"If we had not done what we've done in the past five months, what would have been on the table yesterday would have been an intervention in Spain," Rajoy told reporters in Madrid.
"Getting a 100 billion (euros) credit line is not such an easy thing to achieve," he added.
Analysts are of the opinion that Rajoy's attempt was to project the aid as another step on the part of his government to repair the ailing economy.
"The government is trying to convey an image of normality, trying to show that this is not something extraordinary," the Reuters quoted Antonio Barroso, political analyst with Eurasia Group as saying.