Spain's Queen Letizia took a tour of the Royal Palace of Madrid to see the architectural alterations done there. The 18<sup>th century palace has been renovated to improve accessibility for people with disabilities.
Queen Letizia, 43, wore a crimson red Felipe Varela skirt suit, which she has donned several times in public, for the occasion. She completed her monochromatic ensemble with matching heels and diamond square halo earrings. This was the Queen's third public engagement of the year after international tourism fair and the annual Pascua military ceremony.
Letizia was accompanied by Spain's deputy prime minister, the health minister and team members of Royal National Heritage who oversaw the renovation. The work was completed with the installation of a ramp at the palace's reception.
"With the recent reform of the Visitor Reception Centre, the Royal Palace of Madrid fits the criteria of 'universal access and design for all' so that people with disabilities have access to the same areas of public visit and research centres of this landmark building," the royal household said in a statement.
A touch-read floor map has also been installed at the reception to allow visually impaired visitors to locate every part of the palace, it added.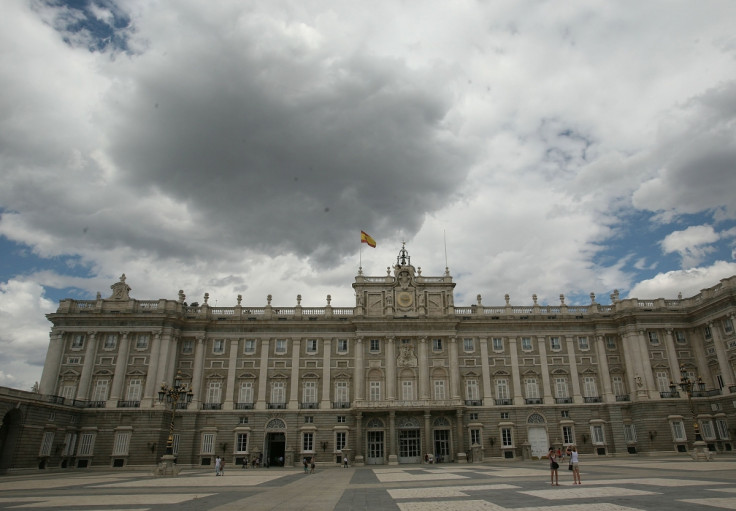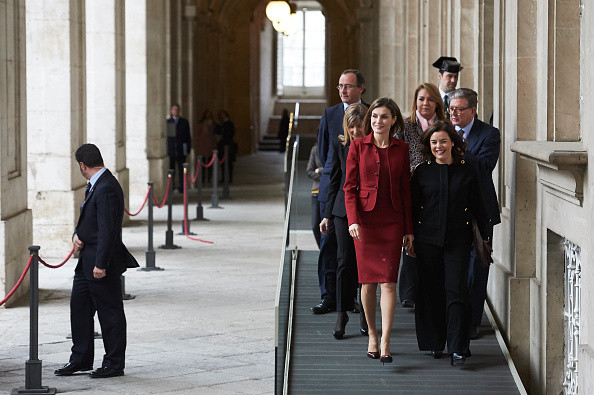 According to Royal National Heritage, more than three million people visited the country's royal sites in 2015, showing an increase of 6.75% from the previous year. The Royal Palace of Madrid was the most-visited site, it said.
The renovation that began in June 2014 was part of a five-year project to remove architectural barriers from all the royal sites in Spain. Ramps have been installed across the palace so that disabled visitors can easily tour different parts of the heritage monument.
The ramps maintain the aesthetics of the palace as the materials and colour integrate them into the environment, the statement said. Practically designed, the ramps are made of removable metal elements so that they can be easily uninstalled, if not required, without disturbing the palace's interiors, it added.