Spain's Queen Letizia has got back to work after the holiday break and made her first appearance of 2016 in Madrid very much in style. The queen accompanied her husband King Felipe VI to the annual Pascua Military ceremony at the royal palace on 6 January.
Going by the tradition, the 43-year-old queen, who will make her first state visit to the UK this year, wore a long dress to the event. The Pascua Military ceremony, which is an over two centuries old tradition of the Spanish military, saw 47-year-old Felipe in his full military regalia.
The stylish queen donned a floor-length, straight cut black gown by Spanish designer Felipe Varela. The maxi dress featured embroidered hem in cut-out sort of pattern and a knee-high slit at the back.
The mother of two daughters paired her gown with a chic white peplum jacket, also by Varela, and a pair of perforated black suede pumps. With her hair pulled back in an elegant chignon, Queen Letizia completed her ensemble with a clutch from Reliquia and pearl drop earrings.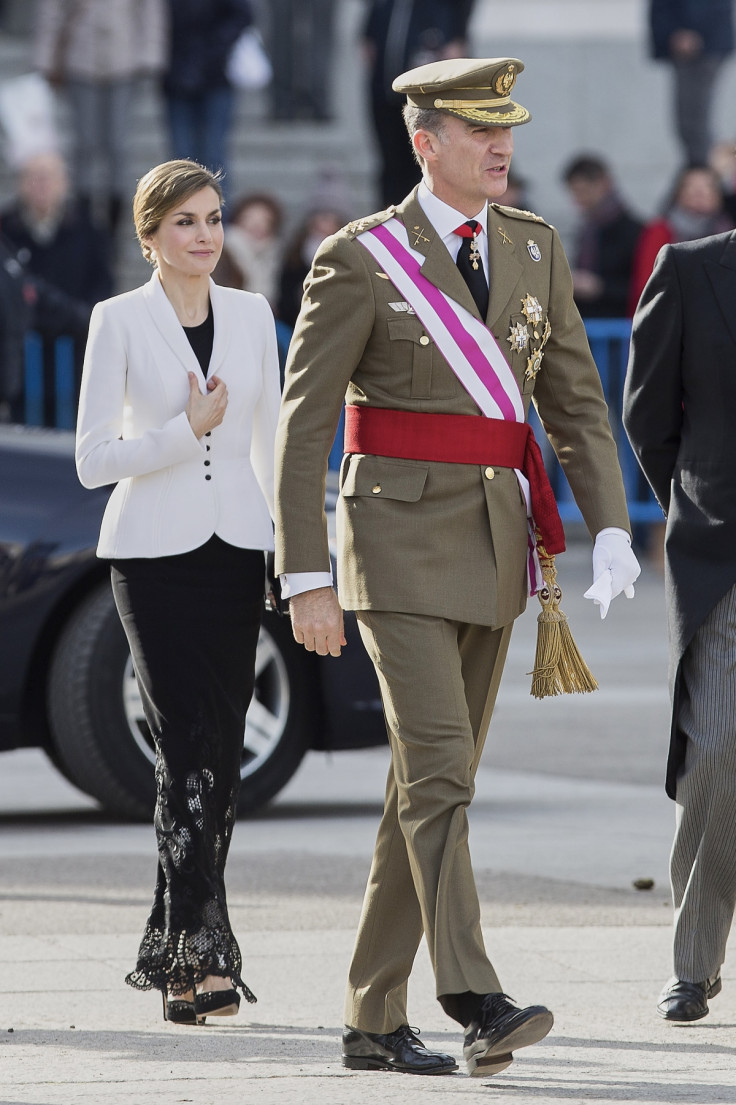 Letizia, who was crowned the Queen of Spain after her husband ascended the throne on the abdication of his father Juan Carlos I in June 2014, undertook her second royal engagement of the year solo at the palace on 8 January. She met two social organisations working for the rights of children, adolescents and women.
For the meetings, Letizia kept her outfit formal. She wore formal black pants, a printed red top and a black coat to complete her look.