Royal ladies across Europe made as many public appearances as the Duchess of Cambridge in 2015. But fashionistas and royal watchers have always been more interested in what Kate Middleton wore than in her several contemporary princesses and queens.
In a year-end royal fashion wrap-up, IBTimes UK looks back at some of the most talked-about women in royalty who gave the thumbs up to fashion this year. Some of them actually did so better than Kate. The list features royals aged between 35 and 45 years.
Princess Charlene of Monaco
One of the closest counterparts of Kate Middleton, 33-year-old Princess Charlene of Monaco, became a royal wife in the same year as Catherine did. Princess Charlene's style statements in 2015 had range in terms of dress category. The 37-year-old princess, who gave birth to twin babies – a boy and a girl, last December – stepped out in the best of her motherhood glow throughout the year.
Not showing a single sign of pregnancy weight, Princess Charlene carried herself elegantly in her favourite monochromatic dresses. Some of the prominent outfits from her wardrobe included one piece bodycon dresses, off-shoulder bold red palazzo dresses and a white sheer lace top, among others.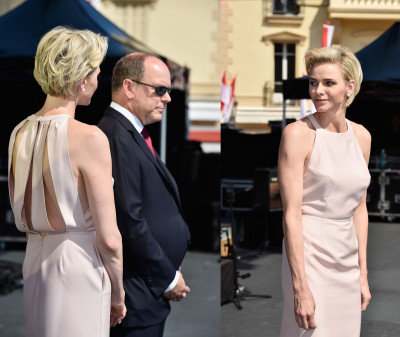 Queen Letizia of Spain
The newly-crowned Queen Letizia of Spain had the utmost variations in her choice of wardrobe for public engagements this year. The 43-year-old queen is known for her elegant style which she maintained this year as well. Though Letizia repeated her dresses more than once, some of her new ensembles were enviable. These included a printed floral skirt and shirt set, a number of frock dresses, formal coat dresses and lace gowns.
Some of her favourite designer outfits Queen Letizia wore in 2015 included Felipe Varela black jumpsuit, Boss Hugo coat and cashmere sweater, Remix check top and so on. A former journalist, Letizia also kept her wardrobe colourful with shades of red, blue, navy, crimson and purple dominating her choice.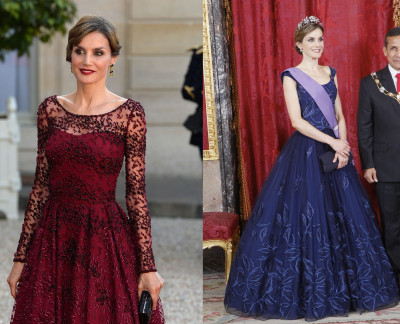 Mary, Crown Princess of Denmark
Princess Mary was mostly seen in formal get-ups and she went casual during her holidays. But the lavender gown which she wore at the Swedish royal wedding of Prince Carl Philip and Sofia Hellqvist in June did all the talking for Mary's style for the rest of the year. The 43-year-old princess outshone in the floor-length flowing soft silk gown with intricate embroidery at the wedding. She added to her elegance by wearing a pearl crown and matching drop earrings.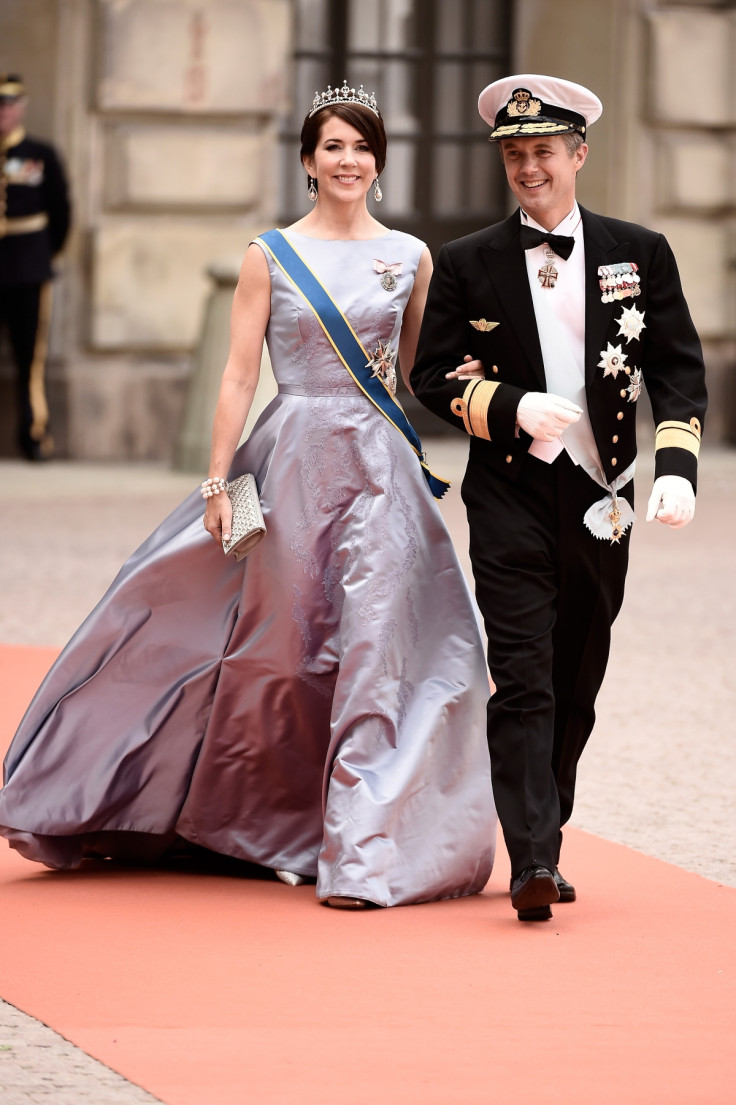 Queen Maxima of the Netherlands
Queen Maxima, 44, kept her style subtle with block and monochrome dresses in 2015. However, what caught the attention of fashionistas were her hats. Maxima wore an array of European hats to almost all her outings. She did make heads turn at Swedish wedding in her embellished mermaid gown.

Queen Rania of Jordan
Queen Rania's top fashion moment came to the fore during her state visit to Spain in November. She was snapped with Queen Letizia almost everywhere. Though the queen arrived in Spain wearing a knee-length coat dress, at other and earlier engagements for the rest of the year, the 45-year-old Rania opted for low hemline skirts and dresses.