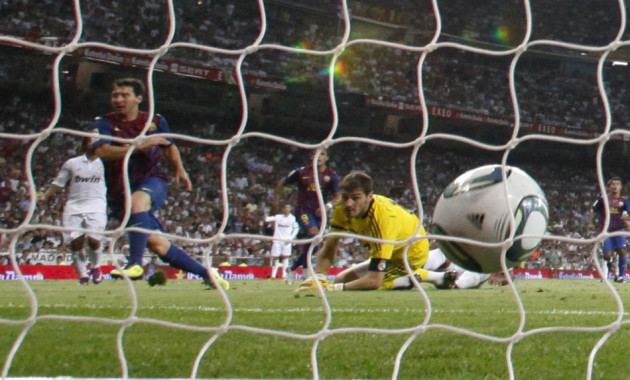 Barcelona hold the advantage ahead of the Spanish Super Cup second leg, after a 2-2 draw with Real Madrid at the Santiago Bernabeu on Sunday.
Mesut Ozil gave Real a 13th minute lead before David Villa and Lionel Messi put Barcelona ahead at half-time.
Having dominated the headlines this summer for their pursuit of Arsenal captain Cesc Fabregas, Barcelona used the interval to announce that they had finally agreed a deal with the Spain international, bringing to an end their protracted two-year chase for the player.
But Real dampened Barca's celebrations when a smart finish from Xabi Alonso levelled the tie nine minutes into the second half.
Barcelona boss Pep Guardiola was content with his team's performance but remained cautious ahead of Wednesday's return leg at the Nou Camp.
"We hope that with our crowd we will have an advantage," he said.
"I'm satisfied with our efforts tonight, but they were dangerous. We have had a limited time together with some players only back training a matter of days. Dani Alves, Abidal and Adriano kept us in it at times so I am especially happy with them."
Real Madrid captain Iker Casillas was pleased with Madrid's performance. "We've played well, passed the ball around and we're happy, little by little we're getting there, we'll go to Barcelona to try and win the trophy," he said.