Taiwan's President Tsai Ing-wen is scheduled to visit three Central American nations in January 2017 and speculation is rife that she might stop over in New York during the transit to meet President-elect Donald Trump. Her recent phone call with Trump has already ignited harsh reactions and warnings from China, with Beijing calling it Taiwan's trick.
The speculation was triggered after a report in a local newspaper, considered close to the ruling Democratic Progressive Party, said on Monday (5 December) that President Tsai was planning to transit in New York on her way to Guatemala, Nicaragua and El Salvador — Taiwan's diplomatic allies.
The exact dates of her visit to Nicaragua and El Salvador were not clear, but Taiwanese Foreign Minister Carlos Raul Morales told Reuters on Monday that Tsai is due to visit Guatemala on 11 and 12 January, 2017. The El Salvador government also confirmed she is likely to visit the country in the second week of next month.
Taiwan's Liberty Times reported that Tsai's delegation travelling to Central America might meet Trump and his team just ahead of the president-elect's inauguration on 20 January, 2017. However, an adviser to Trump's transition team said it appears "very unlikely" that a meeting between Tsai and Trump would take place during her transit in New York.
Responding to the media speculation, Taiwan's presidential office said they were "excessive speculation". The office added that announcements of her scheduled foreign trips would be made at the appropriate time, Reuters reported.
The US State Department also said they had no information about any possible visit by Taiwan's president. "What I can say about that is that that kind of transit is based on long-standing U.S. practice and it's consistent with the unofficial nature of our relations with Taiwan," Mark Toner, state department spokesman, told a regular media briefing on Monday.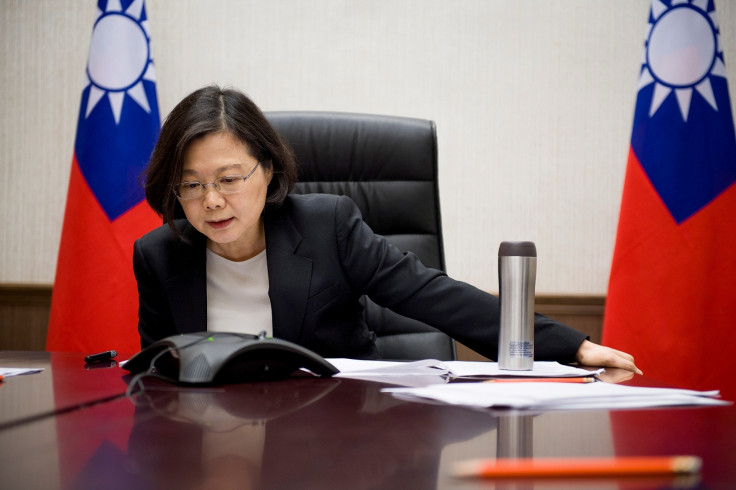 The speculation about a Trump-Tsai meeting has surfaced when the White House is trying to control the damage done by the president-elect following his announcement last week that he had a talk with the Taiwanese president over the phone. The call angered China, which warned the US to stick to its one-China policy, under which Taiwan — or the Republic of China — is regarded as part of China.