Chinese newspapers have accused Donald Trump of being inexperienced in handling foreign affairs after a phone call between the US president-elect and Taiwan's president Tsai Ing-wen angered Beijing. At the same time, Trump took to Twitter on Sunday (4 December) to rant against the communist country's policies and its role in the South China Sea.
China sees the phone call as a breach of protocol. The country's national newspaper, the China Daily, said in an editorial that the conversation with Tsai "exposed nothing but the inexperience Trump and his transition team have in dealing with foreign affairs".
"The action was due to a lack of proper understanding of the sensitive issues in Sino-US relations and cross-Strait ties," it said.
The two leaders spoke on Friday (2 December). It is the first time a US leader or president-elect has spoken to a Taiwanese president since 1979 when Taiwan was acknowledged by Washington as part of China.
Trump, in a series of tweets, said: "Did China ask us if it was OK to devalue their currency (making it hard for our companies to compete), heavily tax our products going into their country [the US doesn't tax them] or to build a massive military complex in the middle of the South China Sea? I don't think so."
Although the White House downplayed the telephone conversation saying it was only a "courtesy" call, China lodged a complaint with the US on Saturday (3 December).
The China Daily editorial said Tsai will achieve "nothing substantial but illusionary pride" from the call with Trump.
The paper warned Tsai to not "over-interpret" the significance of the call and that any attempt by her government to stir up tension will backfire.
Another editorial on Monday (5 December) in the hawkish Global Times newspaper said: "It seems that Trump is still taking advantage of his perceived fickleness and unpredictability to make some choppy waves in the Taiwan Straits to see if he can gain some bargaining chips before he is sworn in."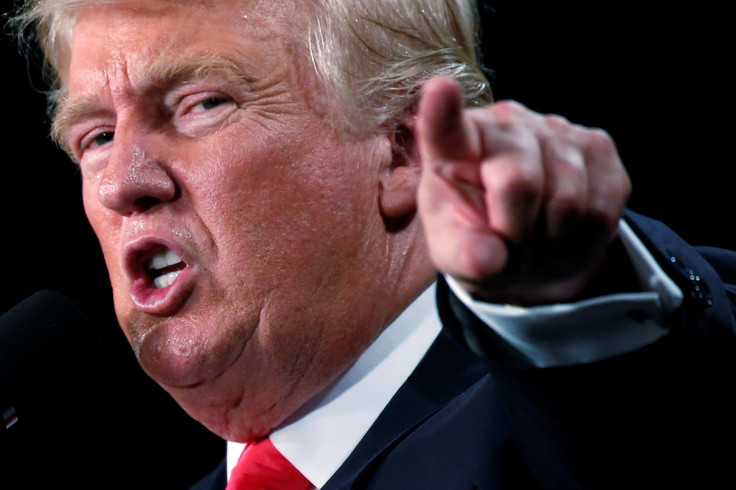 It added that since Trump has not officially taken over as president, he should not be targeted yet. "Trump might be looking for some opportunities by making waves. However, he has zero diplomatic experience and is unaware of the repercussions of shaking up Sino-US relations," it said.
Instead, it suggested that Beijing send a message to Trump by targeting Taipei. It said Tsai's government could be given a punishment as well as a warning by wooing away one or two of Taiwan's allies and also by stepping up military deployment against the island nation.
While the editorial also charged that Trump is "bluffing and unpredictable", it saw no plans to overturn America's international relationships.