Putin calls Trump a smart man and backs him on Taiwan controversy
Trump attracted China's ire by talking directly to Taiwan's President Tsai Ing-wen and defying diplomatic conventions.
Russian President Vladimir Putin has come out in support of US President-elect Donald Trump as the latter was tagged "inexperienced" by China. On Sunday (4 December), Putin said that Trump is a clever man and he will learn the nuances of diplomacy soon.
Beijing had earlier expressed concerns over the incoming US president for engaging in direct talks with Taiwan's Tsai Ing-wen. China warned Trump against forging separate ties as this could jeopardise relations between the Asian country and Washington.
The backlash from Beijing after the Trump-Tsai telephonic conversation on 2 December was expected as the talks were in defiance of diplomatic conventions given that the US has maintained a one-China policy since the late 1970s, recoginising Taiwan – or the Republic of China – as part of China.
Nonetheless, the unusual support from Russia has come as a surprise. "Trump was a businessman and an entrepreneur. Today's he's already a state actor, already head of the United States of America, one of the world's leading nations, one of the world's leading economies, leading military powers.
"He could achieve success in business, which says that he's a smart man. And if he's a smart man that means that he'll fully and quickly enough realize this different level of responsibility. We expect that he will act with this perspective in mind," Putin told Russia's NTV in an interview.
The Guardian quoted Putin as telling lawmakers and officials at the Kremlin that they are ready to "cooperate with the new American administration". He said: "It's important to normalise and start to develop our bilateral relations on an equal and mutually beneficial basis."
In the interview, Putin also said that he wanted to leave all bitter disagreements, economic sanctions and conflicts over issues like Syria and Ukraine behind and mend ties with the incoming US administration. He noted that he wanted to work closely with Washington in the Middle East and insisted that Western powers must listen to what governments in Russia and the Middle East have to say.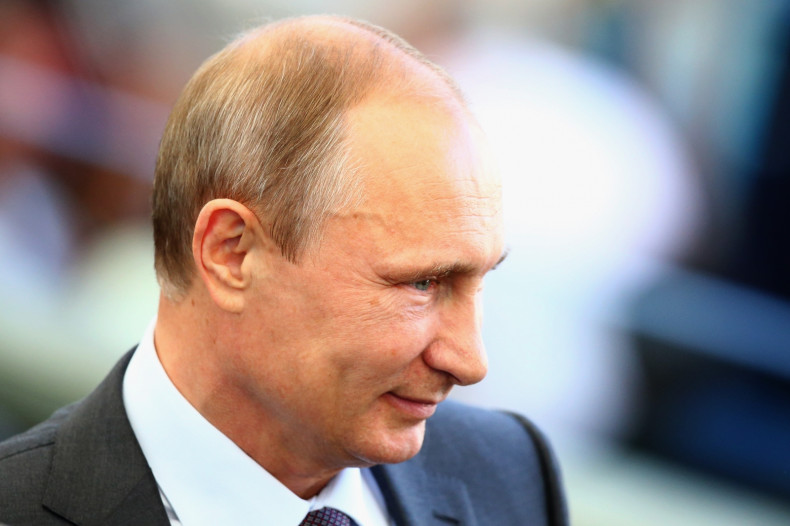 "They listen to those whose voices are loud enough to be heard. And if it's some insignificant issue in international relations, then, of course, you can save face. But the game will still turn out poorly with regard to those who were not considered important enough partners," Putin stressed.
"Of course I am counting on joining forces with the United States in the fight with the real, not invented, threat of international terrorism," he added, referring to the US' support to Syrian rebel forces who are trying to topple President Bashar al-Assad's regime.
Russia is helping the Assad regime win back areas captured by rebels.