Speculators build $16 billion bearish bet on Europe's banks
The collapse of Silicon Valley Bank sparked contagion fears and sent shares plunging.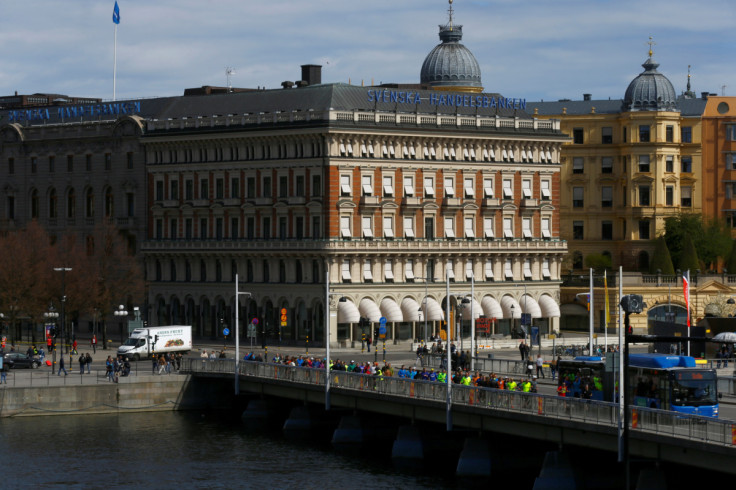 Short sellers had amassed bearish positions worth more than $15.7 billion against European banks by Tuesday, after the collapse of Silicon Valley Bank sparked contagion fears and sent shares plunging, according to S&P Global Market Intelligence.
Big hedge funds including Marshall Wace and Odey Asset Management added to short positions against Europe's banks, regulatory filings seen by Reuters and data from Breakout Point showed.
Short selling involves borrowing shares from a broker to sell them, with the expectation of buying them back at a lower price to make a profit.
Odey Asset Management and Marshall Wace declined to comment.
Marshall Wace held the largest disclosed number of short positions against banks, public filings from Austria, Italy, Sweden, Britain, Spain and Poland analysed by Breakout Point showed. The banks included BAWAG, FinecoBank, Handelsbanken, CaixaBank, NatWest Group and PKO Bank Polski.
Handelsbanken, Mediobanca, BNP Paribas, Credit Suisse, Close Brothers, Deutsche Bank were among financial firms that ended Tuesday with the highest proportion of shares on loan to short sellers, according to S&P Global Market Intelligence.
The 113 lenders tracked by the researchers saw an average increase of 5% of shares out on loan between March 10 and 14.
The data did not cover the drop in Credit Suisse shares on Wednesday, which fell by as much as 30% at one point after its top shareholder said for regulatory reasons it could not inject more capital into the bank.
Traders with short positions on Credit Suisse could, according to market prices, potentially have made month-to-date profits of up to $238.6 million and year-to-date profits of up to $192.4 million, research from S3 Partners showed.
BNP Paribas shares fell by as much as 12% on Wednesday before recovering to show a loss of 9%, while Deutsche Bank shares fell almost 9%.
In the week to Wednesday, some 120 billion euros ($126 billion) had been wiped off the value of European bank shares.
"It's a panic selloff with little thinking about the fundamentals," said Jerome Legras, head of research at Axiom Alternative Investments, when asked if there was any correlation between the banks being shorted.
The rout began after Silicon Valley Bank was forced to sell a portfolio of bonds at a loss to meet the demands of its customers who wished to withdraw funds, prompting fears of a liquidity crunch at other financial institutions.
($1 = 0.9501 euros)
Copyright 2023 Thomson Reuters. All rights reserved.