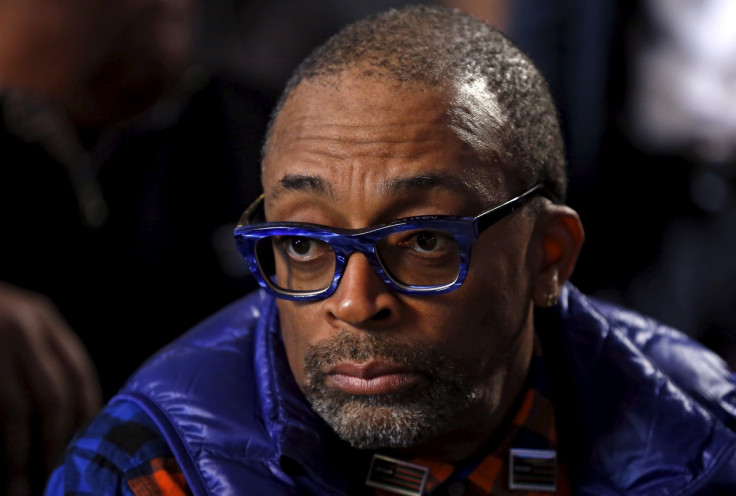 Hollywood filmmaker Spike Lee has said he hopes "someone smart" has ensured President Donald Trump hasn't been entrusted with the real nuclear codes.
Hours after denouncing the commander-in-chief and revealing he'd nicknamed him "Agent Orange", the 60-year-old outspoken opponent of the US leader continued to offer his opinion on Trump and fears that World War 3 is inevitable at a Planned Parenthood charity gala in Cannes.
Speaking guests at the event The Inside Man director said "we are living in a very dangerous time" and that the film festival provided a temporary distraction.
"We're in the south of France, drinking French champagne. But we all go home and we're really going to face reality. It's no joke."
He recalled the moment he discovered that the nuclear football− the president's emergency satchel which contains all that is needed to authorise a nuclear attack while away from the White House − was not a myth when he hosted a benefit event for Barack Obama. He told the crowd the serviceman was "has to be within 100 yards of the president" at all times.
"You press the nuclear code and it can possibly end civilisation as we know it. I had nightmares that night."
He added: "This is no joke and every night I think about this, as Agent Orange has nuclear codes. There's two theories – he has the real code or the fake code. I pray to almighty God he has the fake one. When your head hits that pillow, say a prayer for the universe that someone smart has given him the fake code to the football."
Fans may recall that Lee − who had publicly endorsed Democratic candidate Bernie Sanders− went as far as to distance himself from Grammy award-winning r&b singer Chrisette Michele after news emerged of her decision to perform at Donald Trump's pre-inauguration ball.
Revealing his plans to drop her from his forthcoming Netflix project he wrote on Twitter: "I Wuz Sorry To Read That "Sistuh Girl" Is Singin' At DT's Inauguration (And To Use His Fav Word-SAD)," he told his 747K followers.
"I Wuz Thinkin' 'bout Using Chrisette's Song- BLACK GIRL MAGIC In My Netflix Series SHE'S GOTTA HAVE IT.... NOT ANYMORE. And Dat's Da Truth, Ruth."