Investors searching for a safe haven in the wake of a series of unpredictable political developments sent gold demand rocketing to a three-year high, according to new research published on Friday (3 February).
In its annual appraisal of the market, the World Gold Council (WGC) said investors' takings via exchange-traded funds (ETFs) helped total global demand climb by around 2% to 4,309 metric tonnes in 2016, the highest since 2013. Total gold supply rose 5% to 4,571 tonnes.
Specifically on ETFs – which allow investors to put money into physical gold without having to buy and store the yellow metal – data points to takings totalling 532 tons for 2016; the second highest figure on record.
In turn, that meant total ETF demand came in at a four-year high of 1,561.1 tonnes; a rise of 70%, as the election of Donald Trump as US President, Brexit, the Italian Referendum and fears of other upheavals in Europe sent investors scurrying toward gold-related funds.
The ETFs' uptick offset a decline in coin and jewellery demand, down 11% to 3,071 tonnes, largely attributed to Indian Prime Minister Narendra Modi's demonetisation drive in the fourth quarter of last year.
The move saw Indian notes with the largest denominations being withdrawn from circulation and replaced by newer versions under severe restrictions. As a consequence, Indians spent less on jewellery, with total Indian consumer demand falling 21% to 675.5 tonnes.
Physical gold purchases in the world's biggest market – China – also took a knock, coming in 7% lower at 913.6 tonnes. Combined gold bar and coin demand was described as "exceptionally soft" by the WGC, dipping by around 2% to 1,029.2 tonnes.
Central banks also cut gold acquisitions by 33% to a six-year low of 383.6 tonnes, owing to pressures on foreign-exchange reserves. Demand from the technology gadget manufacturers also fell 3% to 322 tonnes.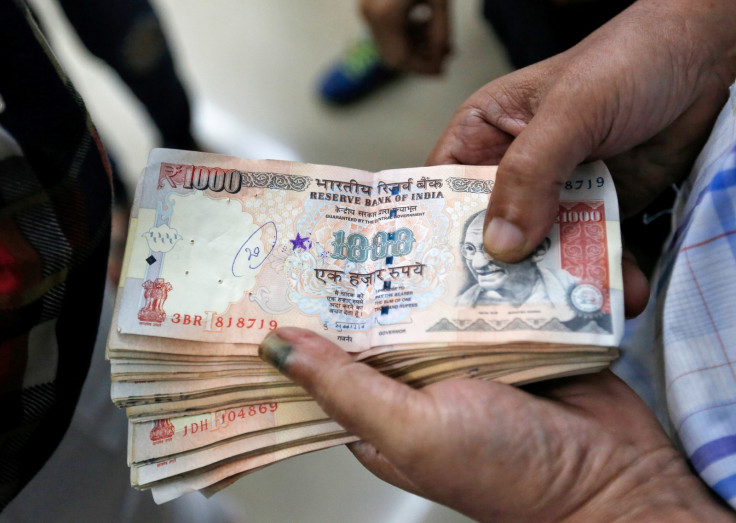 Alistair Hewitt, head of market intelligence at the WGC, said: "ETFs are easy ways for people to access gold. Geopolitical issues have driven continued inflows into gold-backed ETFs. Last year saw an unprecedented degree of political upheaval, which underpinned huge institutional investor flows into gold."
Hewitt added that uncertainty was already extending into 2017 with "fringe parties polling especially well" in many countries, including the Netherlands, France, Italy and Germany.
FXTM research analyst Lukman Otunuga said a vulnerable dollar, coupled with the persistent Trump uncertainties, has bolstered gold's safe-haven allure further, with the metal charging to a fresh three-week high above $1,220 an ounce during Thursday's trading session.
"This yellow metal seems to be back in fashion in the short-term with further inclines expected as investors scatter from riskier assets to safety, even if the threat of US economic data capping gains remains in play."