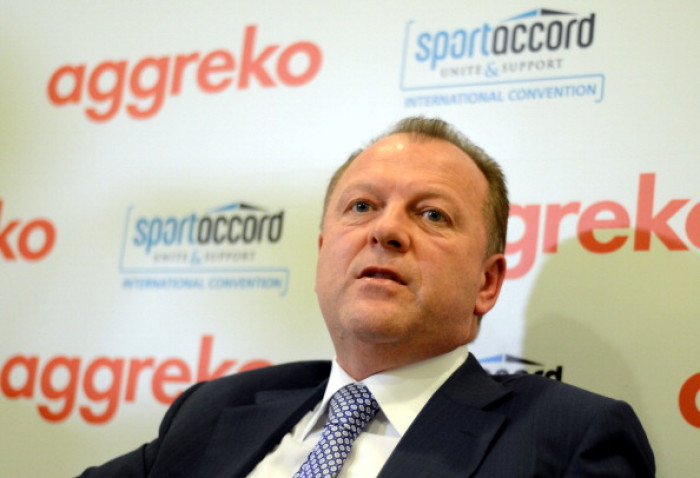 Marius Vizer has resigned as head of sport union SportAccord after he launched a scathing attack on the International Olympic Committee (IOC).
Vizer, who led SportAccord which represents global Olympic and non-Olympic sports federations, argued last month that the IOC should hand federations more power and that it was "headed for destruction" if it was not more transparent.
"I withdraw with honour and for the honour of sport, its credibility in society, and I hope that one day sport becomes a completely transparent system, a moral code and a model for society," he said in his resignation statement.
His outspoken comments about the IOC came during a speech in front of its president Thomas Bach, in which he accused the committee of wasting $450m (£294m) on an Olympic TV channel and said their personal relationship had soured.
As a result, about 24 federations withdrew or suspended their SportAccord membership.
Explaining his comments, Vizer told Euronews: "I expressed the reality of sport today. The IOC, considered the biggest sports organisation, institution, system or whatever you want, is or wants to assume the role of the leader of the sport in the world.
"We all respect and recognise Olympism and Olympic Games. But behind that there has to be a real system."