Sri Lanka elections: Mahinda Rajapaksa concedes defeat as low-profile Maithripala Sirisena set to take over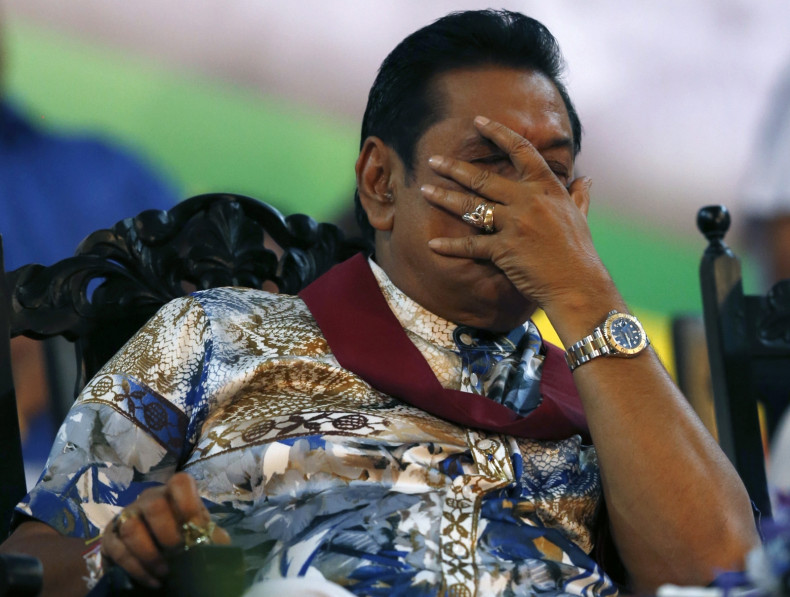 Incumbent Sri Lankan president Mahinda Rajapaksa has conceded defeat in the presidential elections as the low-profile leader Maithripala Sirisena is set to take over.
The 69-year-old long-time president has faced an unexpected challenge from the dark horse candidate and health minister Sirisena, who was backed by a fractured opposition.
Rajapksa, who was seeking a third-term, has already vacated the presidential residence Temple Trees paving the way for a smooth transition.
"President Rajapaksa left Temple Trees bowing to the people's mandate in the presidential election," a statement from Rajapaksa's office said.
"President had talks with the main opposition leader Ranil Wickremesinghe and conveyed his wish to let the new president take over without any hindrance."
According to the latest figures, Sirisena, 63, has garnered about 52% of the votes and his final tally is expected to be nearly 400,000. About 15 million people are eligible to vote in the island nation with a population of around 21 million.
Indian Prime Minister Narendra Modi was among the first to congratulate Sirisena.
Modi tweeted: "I spoke to Shri Maithripala Sirisena & congratulated him. I congratulate the people of Sri Lanka on the peaceful & democratic poll process."
Sirisena, who was once a close friend of Rajapaksa and minister, staged a surprise walkout from the ruling government in November and joined the opposition.
Sirisena campaign pitch was to root out corruption and implement widespread reforms after taking over from Rajapaksa, who is credited with ending the decades-long civil war crushing the Liberation Tigers of Tamil Eelam (LTTE).