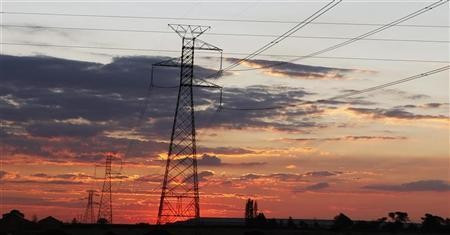 Energy industry regulator Ofgem has imposed a heavy fine on supplier SSE for breaching licence conditions while marketing gas and electricity to households.
SSE, formerly known as Scottish and Southern Energy, has to pay £10.5m ($15.9m, €12.4m), the largest fine ever imposed on an energy supplier by Ofgem.
The firm was penalised for "numerous breaches of its obligations relating to telephone, in-store and doorstep sales activities" between October 2009 and September 2012, according to Ofgem.
"The level of fine reflects the seriousness and duration of breaches, the likely substantial harm that they have caused and the likely gain to SSE".
The regulator noted that SSE's management arrangements have failed to comply with obligations, leading to prolonged and extensive mis-selling. It found failures at every stage of the sales process beginning from opening lines on the doorstep and over the phone, to the confirmation process following a sale.
Ofgem said that SSE provided potential customers with misleading statements, inaccurate and misleading information on its charges, and misleading comparisons between its charges and the costs of other suppliers.
SSE stopped doorstep sales in July 2011, but it continued telephone and in-store sales inappropriately, according to Ofgem.
"In order to restore trust in the energy market, suppliers must comply with their obligations and play it straight with consumers. Ofgem's findings show SSE failed its customers, mis-sold to them and undermined trust in the energy supply industry," Sarah Harrison, Ofgem's senior partner in charge of enforcement, said in a statement.
"These failings did not just take place on the doorstep but also in the management of SSE. Ofgem's fine reflects an absence of effective management control over energy selling.
"Today's fine sends a clear message to suppliers that Ofgem will hold to account those companies which fail to treat consumers fairly. It is time for the energy industry to take note and get behind Ofgem's reforms to rebuild trust and make the market simpler, clearer and fairer for consumers."
Ofgem has been investigating the selling practices of suppliers including SSE, EDF, RWE's npower, Ibedrola's Scottish Power and E.ON.
In 2012, EDF was fined £4.5m after Ofgem found the company had breached certain licence conditions in its sales and marketing. The investigations into the selling practices of npower and Scottish Power are ongoing.