Alizera Moghadam did not look like a Caribbean resident when he turned up in Canada in 2013 brandishing a passport from St Kitts and Nevis, a picturesque island sandwiched between Antigua and Puerto Rico, with a population of just over 50,000.
Moghadam had paid to become a citizen of the tiny island nation in order to qualify for the visa-free travel that a St Kitts and Nevis passport provides to the US, Canada and Europe – something that a passport from his native Iran could never provide.
He was one of thousands, perhaps hundreds of thousands of wealthy individuals that have purchased citizenship from countries including St Kitts and Nevis, Antigua, Grenada, and Malta.
Often from the Middle East and China, these people exchange either cash or investment worth between US$250,000 and US$1m for a passport that makes international travel easier.
It is not clear how much Moghadam paid for his diplomatic passport, but as a result of his case the Canadian government stopped visa-free travel for Kittitian nationals – a ban that holds to this day.
The US Treasury has warned that St Kitts and Nevis passports could be used by Iranian sanctions evaders and other criminal elements wanting to gain access to the US.
The case threw a spotlight on citizenship by investment (CBI) more generally, a business that has netted millions for cash-strapped Caribbean nations over the last two decades. Experts have previously suggested that wealthy individuals spend US$2bn a year on second passports, but few nations reveal how much they have made or how many passports they have sold.
Others, such as St Kitts and Nevis, simply don't know.
"I don't know if I want to hazard a guess," said newly-elected prime minister of St Kitts and Nevis, Timothy Harris, during an interview with IBTimes UK in London.
"But I could ask my Attorney General," he said, signalling to Vincent Byron, himself newly appointed and flanking Harris in a hotel suite in Mayfair.
"There is some work to do to get an accurate figure. I wouldn't want to hazard a guess," Byron replied.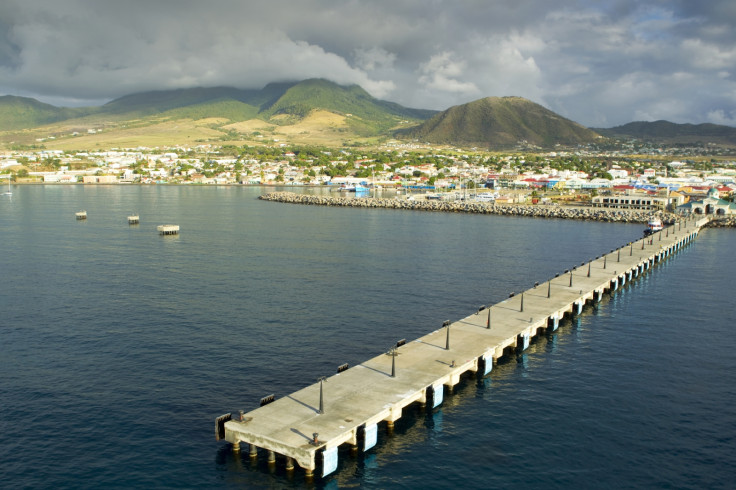 It may come as a shock that St Kitts has no idea how many passports it has issued since the beginning of the programme two decades ago, but Harris is open about the island's failures.
He points out that the government of his predecessor Denzil Douglas held power for more than 20 years, during which time there is little if any oversight of the CBI system.
"I hope that we can have a look back over the applications – or as many of them as we can find – and begin to document that, so that those statistics can be made to people in a reasonable time [but] within four months we could not undo what was done over 20 years," he said.
"We were repulsed by the way in which the programme was managed. We were ashamed by the fact that [the US and Canada] had told us that there were serious weaknesses in our citizenship programme. We have accepted that the way the past administration managed the programme was unacceptable [and we] are now trying to right the wrongs."
Team Unity stands for anti-corruption
Harris, the son of a prominent trade union leader and an accountant by trade, said that the failures of the CBI programme were emblematic of governance in the islands over the past two decades.
His party, Team Unity, ran on an anti-corruption platform in this year's election and has vowed to improve transparency in general in St Kitts and Nevis.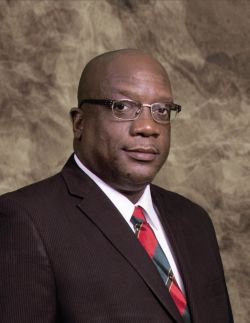 Since taking office he has replaced both the chairman of the electoral commission and appointed an election supervisor (there have long been concerns about vote-rigging in St Kitts and Nevis) and is hoping to reduce the maximum term a prime minister can serve to 10 years.
He has also pledged to make the country's finances more open to its people.
As for the citizenship programme, Harris has recruited risk management and due diligence firm IPSA to find out how many passports have been issued and to whom.
He has promised to reveal the first set of data – relating to the first half of this year – by the next sitting of parliament in July. He is also working with the authorities in the US and Canada to try and rebuild bridges.
"We are working with the US, Britain and the EU to ensure that what we are doing has their support to the extent that they can have reasonable assurance that our system will not let unfit persons, money launderers, and persons known to have done illegal activities to participate in our programme," he said.
Harris would not say whether those that had been granted citizenship could have it revoked, only that the government would consider it on a case by case basis. He said that St Kitts and Nevis was working with various law agencies to find out whether criminals had abused the CBI system, but did not specify which ones.
The most dangerous place on Earth
The CBI scandal is not the first time in recent years that the tiny island nation has hit headlines.
In 2014, the UNODC Global Study on Homicide 2013 listed its capital Basseterre as the most dangerous place on Earth after seeing 17 murders in 2011, with a national murder rate of 131.6 per 100,000. Due to its relatively small population of just over 50,000, these figures might be somewhat skewed.
In June 2015, the BBC visited the islands and aired a controversial news report on the violence gripping Basseterre's capital, which is thought to be the result of a gang war over the gun and drugs trade in the Caribbean island. Like much of the Caribbean, drugs are trafficked through the islands onwards to the US, while weapons are shipped in from America.
In St Kitts and Nevis, the news that its capital was "the most dangerous place on Earth" angered many, including Harris.
"It is as ridiculous as it sounds. Yes, we have some challenges in relation to homicides but like any country with that challenge we are working on it – Jamaica, Trinidad and Tobago, Guyana, even parts of the UK [have similar challenges]," he said.
"Over the last years, notwithstanding the homicide challenge, we have played host to over one million visitors. Given our population of 50,000 that is a significant inflow. There has not been [any] criminal or violent activity in relation to any visitor."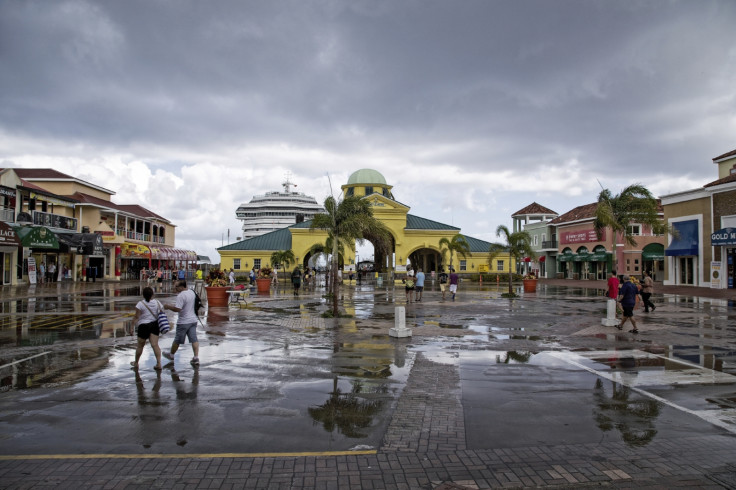 Harris is particularly angered by the fact that it is not the Caribbean that manufacturers either drugs or weapons but the war is being fought on its soil. The prime minster becomes animated when talking about the causes of crime in St Kitts and Nevis.
"For years we have said to the government of the US: we have to discuss the infiltration of small arms into our jurisdictions coming from your porous borders, and that is still a matter to be initiated," he said.
"It is their constitution [that] is creating a problem for us [by allowing gun ownership] – just like the drugs are. Who are the demanders of drugs? Americans.
"Their demand is bringing a pull for the supply of the product and their supply of small arms is creating homicides in our territories. It needs international cooperation and assistance rather than a punitive response."
Harris speaks with conviction and passion, and the influence of his childhood attendance of trade union meetings, where he recalls taking notes after his father's eyes began to fail him, is clear.
Despite his early pursuance of academia, he feels it is that early experience that set the wheels in motion for a career in politics.
Given that grounding as a trade unionist, isn't it ironic that he is seeking to attract the world's most wealthy to pay for citizenship of his homeland? Wouldn't the young Timothy Harris detest St Kitts and Nevis selling its passports to only the richest? Harris doesn't think so.
"This society needs a success story which those who are rich bring. We should begrudge them not their wealth, but hope that they can find within themselves a social conscience so that when they see poverty they will be as repulsed by it as we who were born and climbed out of it," he said.
"[I hope they will] want to do wonderful things for their adopted country. To help us to deal with the challenges and education, [challenges] of limited resources. They can provide scholarships, set up philanthropic charities. And maybe... we need the wealthy so that the poor may not always be with us in a state of abject poverty. I welcome that challenge."