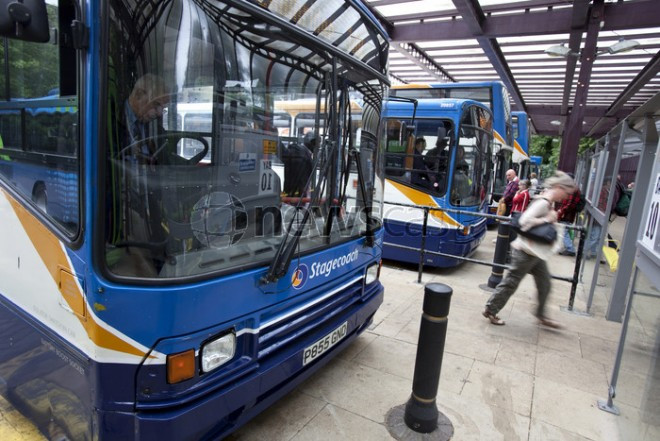 Stagecoach Group, the rail and bus operator is looking towards a profitable year ahead after winning a dispute with the DfT earlier this year.
The operator, which runs the South Western Train franchise, said that profits for the year ended 30 April were identical with last year's at 196.4 million.
Revenue growth at its bus and rail operations in UK, along with improving trends in North America meant that overall, the Group made more at 2,164.4 million in sales compared with 2,103.3 last year.
Commenting on the results, Stagecoach Chief Executive, Brian Souter said:
"These are a good set of results and we have met the challenges of a difficult trading year. We are now in an excellent position to benefit from the increasing signs of economic recovery and capitalise on opportunities to grow our business."
Interestingly, the Group also expects to make a profit in UK Rail this year after it announced last week that the DfT (Department for Transport) had agreed to start supporting it for its South Western rail franchise.
The arbitration ruling suggests that Stagecoach will make an improvement on this year when pre-tax profits did not grow at all:
"Although we expect(ed) EPS to be down y-o-y in the year to April 2010, this is likely to be the low point in the earnings cycle, in our view. This reflects improving revenue trends in UK rail combined with cost savings, lower fuel costs across the group next year as well as some stabilisation in revenues in the US." said Joel Copp-Barton of Nomura, who has a 'buy' rating on the Group.
"We believe the shares remain inexpensive, trading on a P/E of 9x for the year to April 2011. Furthermore, we remain optimistic that the strong cash flow generation and low levels of leverage could see a return of capital at some stage." he added, offering a target price of 258p.