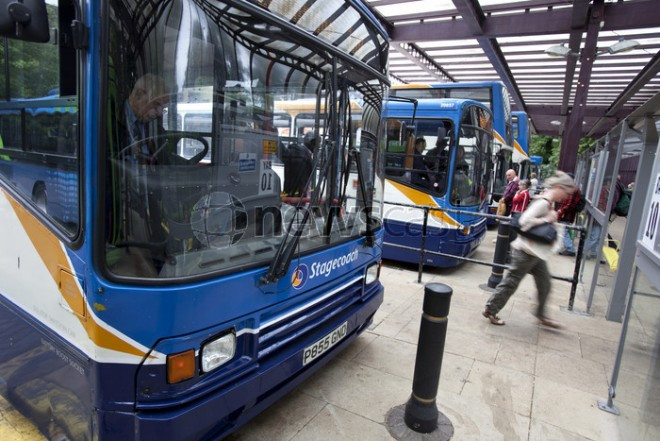 Shares in Stagecoach were up on the FTSE 250 in afternoon trading ahead of the transport groups half year results expected tomorrow.
Last month the group issued an update in which it reported rising like for like revenues across its business. In addition Stagecoach said it expected full year profit to rise by around 18 per cent to approximately £191 million.
The group's full year results are not expected to be affected by the Coalition government's decision to cut the Bus Services Operators Grant by 20 per cent in the Comprehensive Spending Review announced in October. However the cut is likely to impact the group next year, although the group may raise prices in order to offset the cut.
In addition Stagecoach's recent acquisition of the East London Bus company is also unlikely to make any material impact on results this year.
Stagecoach is currently under investigation by the Competition Commission, which is looking into the regional bus industry as a whole.
Keith Bowman, analyst at Hargreaves Lansdown, said, "On balance and prior to the results, market consensus opinion currently denotes a buy."
By 13:10 shares in Stagecoach were up 3.31 per cent on the FTSE 250 to 215.40 pence per share.