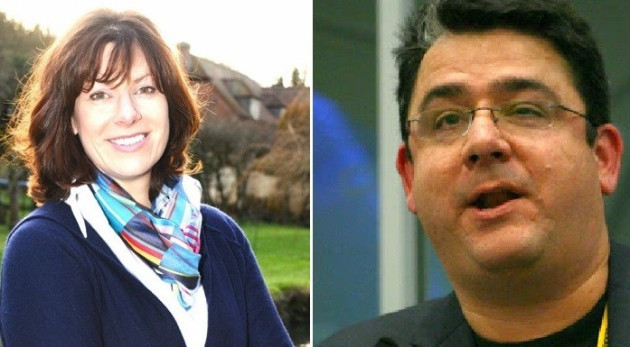 A high-profile political blogger will sue a Tory MP over claims that he was responsible for hackers defacing her website with porn images.
Paul Staines, aka Guido Fawkes, said he would sue Claire Perry over the accusations she made on Twitter.
Perry took to the social network after her official website was defaced with graphic images. Perry, who represents Devizes, accused Staines, of order-order.com, of "sponsoring" the attack on her pages.
Staines hit back on Twitter before announcing his intention to bring in the lawyers.
Perry tweeted: "That well-known responsible campaigner @guidofawkes has been hosting a link that distributed porn via my website.
"It is quite pitiful really - guess they know when they are beaten."
Perry, who is an ardent supporter of David Cameron's measures to block graphic online imagery, signed off with: "Apologies to anyone affected by the hacking of my website sponsored by @GuidoFawkes - proves so clearly what we are dealing with."
Staines tweeted back: "Suggest you withdraw that defamatory claim immediately."
Hacking websites is a criminal offence under the law.
On order-order.com, Fawkes wrote: "Last night after Guido reported the legitimate news that anti-porn campaigner Claire Perry had been targeted by internet hackers who hosted porn on her website, the Tory MP went proper shouty crackers on Twitter."
In its aftermath, Staines ran a poll on his site asking readers to decide whether he should sue Perry. Almost 3,000 followers voted overwhelmingly in favour of legal action.
Staines said he had instructed his lawyers to start proceedings.
He pointed out that under Cameron's anti-porn plans, the hack of Perry's website would have caused it to be blocked.