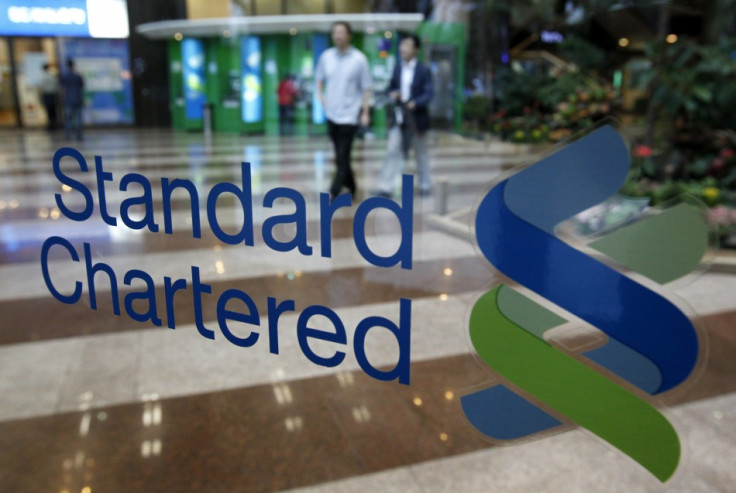 Standard Chartered has forecast a pretax profit growth of less than 10 percent in the first half of this year as slowing markets in its key Aisa markets along with weakening local currencies pressure the bank's bottom line.
The London-based group, which communicates quarterly targets and detailed earnings twice a year, said in a statement Wednesday that it still maintains its previous forecasts of income growing at a "high single digit" pace driven by consumer and wholesale-banking operations.
However, its profits will be hit by various regional risk factors.
"Income growth continues to be affected by the continued strength of the USD against currencies in our footprint," said Standard Chartered. "Local currency weakness is expected to drag Group income by over 2 per cent, with the Indian Rupee being the major contributor."
Standard Chartered shares rose a bit more than 1 percent in early dealing Tuesday to 1348 pence per share. The stock has fallen around 4 percent so far this year.
Weakening local Asia currency markets are significant for Standard Chartered as it conducts most of its business in local currencies but reports its earnings and pays shareholders in US dollars. This means that it would need to gather more in the local currencies, in order to get the same amount in US dollars when converted.
However, despite the weakening of local currencies, the group says that significant growth across a number of markets has buoyed up earnings.
"Double digit income growth is expected in a number of our markets including China, Indonesia, Malaysia, Africa and the Americas, UK and Europe region; Hong Kong is at or around double digit," said Standard Chartered. "Singapore continues to see good income momentum which, with excellent cost control and good credit performance, has ensured profit growth remains strong."
While Standard Chartered did not provide exact numbers, due to its reporting procedure, the group highlighted India, again as putting pressure on its earnings for the first half of this year.
"Income in India remains muted in the first half, impacted by continued weakness of the Indian Rupee against the USD," said Standard Chartered. "On a constant currency basis, income is expected to grow at a mid single digit rate in the first half. The business also continues to deliver good double digit growth in network revenues."