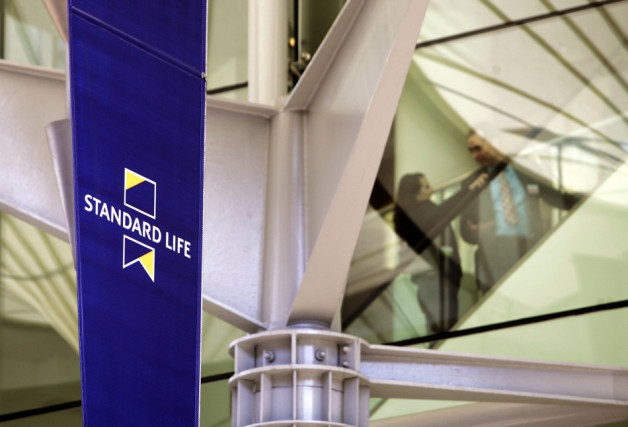 Shares in British insurer Standard Life rose more than 5 percent on London Stock Exchange after the company beat estimates with 24 percent growth in first quarter sales.
The insurer said that its sale of long-term savings products in the first quarter rose to £6.27bn ($9.55bn, €7.35bn) from £5.04bn a year earlier. Analysts expected sales of £5.36bn on average.
The group's assets under administration increased by 7 percent to £233.1bn on improved flows and positive market movements. Net flows of assets were £2.8bn over the period, compared with £1.1bn a year ago.
"Standard Life Investments reinforced its position as a leading asset manager, delivering a very strong first quarter. This included reaching a record level of third party assets, which now represent over 50% of total AUM, a more diversified asset mix and increased geographic reach," CEO David Nish said in the latest interim management statement.
The company also projects strong growth going forward, with "a strong start to 2013."
"We remain confident that our business is well positioned for further strong and sustainable growth," Nish added.
Following the news, Standard Life shares surged 5.6 percent to 372.4 pence as at 10.38 am, leading the FTSE 100 stocks.
The company added that sales from its key UK and European markets improved 25 percent to £5.08bn, sales from Canada rose 28 percent to £890m, and sales from Asia and emerging markets increased 15 percent to £306m.
Third-party assets under the management of the group's investment arm Standard Life Investments (SLI) rose to £90.4bn from £83bn in December and £76.1bn a year earlier.
SIL is currently managing more money for external clients than for the parent company in line with its international expansion.
Standard Life added that it has made "a smooth transition", amid disruption in the UK insurance industry due to regulatory changes including the introduction of the Retail Distribution Review.