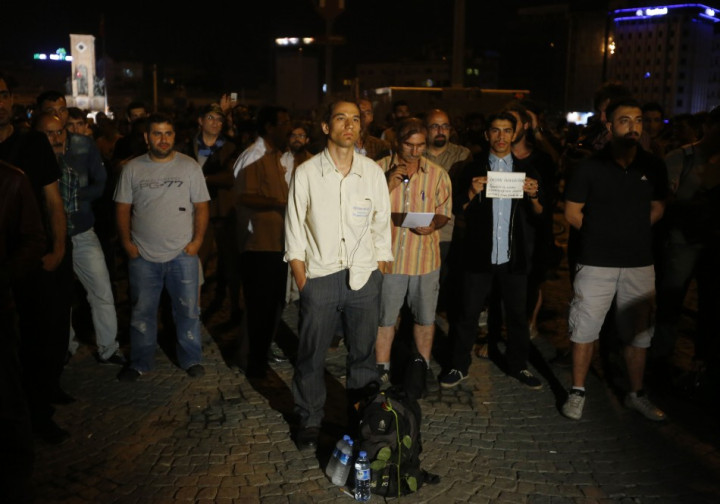 Turkey's deputy prime minister has effectively given the green light to a new form of peaceful protest in Turkey dubbed "Standing Man" which is spreading through the country as a way of demonstrating anger with the regime of prime minister Recep Tayyip Erdogan.
Bulent Arinc said that the silent eight-hour vigil of Erdem Gunduz and his supporters against police brutality in Istanbul's Taksim Square was "pleasing to the eye".
"This is not an act of violence [and the government] cannot condemn it," said Arinc.
Hundreds of demonstrators followed the Standing Man protest by Gunduz, 34, a performance artist, who stood silently in Istanbul's Taksim Square two days after police swept the square clear of protesters with teargas and water cannon.
Three hundred people joined Gunduz, claimed witnesses, before police moved them on.
"I'm standing against all violence," Koray Konuk, one of those arrested, told CNN. "I'm standing there so that the events that we've been witnessing and the events taking place over the last two to three weeks can come to a standstill."
Gunduz, quickly dubbed the Standing Man or Duran Adam, told the BBC's Turkish service: "The real violence is not showing what is going on."
Police on Wednesday were questioning more than 100 people rounded up by police in Istanbul, Ankara and other cities for alleged involvement in more violent protests, according to Turkey's Human Rights Association.