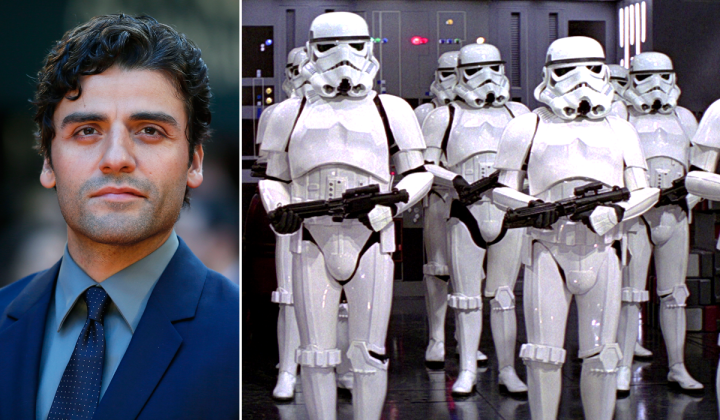 Oscar Isaac has revealed that the Empire's Stormtroopers will be returning in Star Wars: Episode VII.
Speaking of his experience on the film director JJ Abrams is shooting in the UK, Issac name-dropped the wildly inaccurate Imperial foot soldiers while speaking highly of the project's dedication to practical effects.
"There's nothing cynical about the way we're doing this," he said in an interview with Entertainment Weekly. "Even the in the way [Abrams] is shooting it - he's shooting on film and actually building the sets, so you've got hundreds of Stormtroopers or whatever, and hundreds of extras and all the ships.
"You actually see it. It's all real. Everyone can interact with the world."
Isaac is one of numerous new actors joining the franchise, including John Boyega, Daisy Ridley, Andy Serkis, Max Von Sydow, Lupita Nyong'o, Adam Driver and Domhnall Gleeson. They will appear alongside returning stars Harrison Ford, Carrie Fisher and Mark Hamill.
EW asked Isaac whether he has been working with any of the original trio, prompting a revealing response.
"Yeah, I have. Both. They're such funny people. Carrie is hilarious and doing such cool work. Harrison is back. He went on hiatus for a little while, but he's 150 percent back. It's pretty amazing to see him bounce back. He looks incredible," he said.
Saying "both" before speaking of Fisher and Ford, probably means that Isaac hasn't shot scenes with Mark Hamill, who plays Jedi Knight Luke Skywalker. He also touches on Ford's recovery from a broken leg, which halted production by two weeks last month.
Isaac was also asked about the tone of the film, and whether it would retain the cheesiness of its predecessors. His response indicated it would be a more serious film, but not without levity. "JJ's been loosening it up a little bit and trying to make it alive and energised. It's not formal. They're messy, energised people. We've all intentionally tried to do that. Just make it a little more fiery and messy."
Star Wars: Episode VII will be released on 18 December 2015.