After Carrie Fisher's sudden demise following heart failure, her co-stars from the Star Wars franchise are mourning her loss. Oscar Isaac, who plays former stormtrooper turned Resistance member, has offered tributes to the late actress by sharing an image with a heartfelt message.
"She had no patience for pretense or small talk. She saw through things, at a different angle, with the gritty wisdom that comes from the hardest lessons. And, man, did she make me laugh. Will miss you dearly, Carrie," Isaac wrote in his touching tribute to the Star Wars actress.
However, the picture shared by the actor spoke more than a thousand words as it gave away a major detail about the plot of the highly anticipated sequel to the space action thriller. In the image, Fisher and Hamill pose together in their General/Princess Leia Organa and Luke outfits. Fisher ditches her uniform as the general of the Resistance army for a floor length black princess gown with matching accessories.
Hamill sports a long brown hooded robe, the one he was seen wearing in the final scene of The Force Awakens. The presence of both on the same set could be a hint at a major reunion between the separated siblings and children of Darth Vader.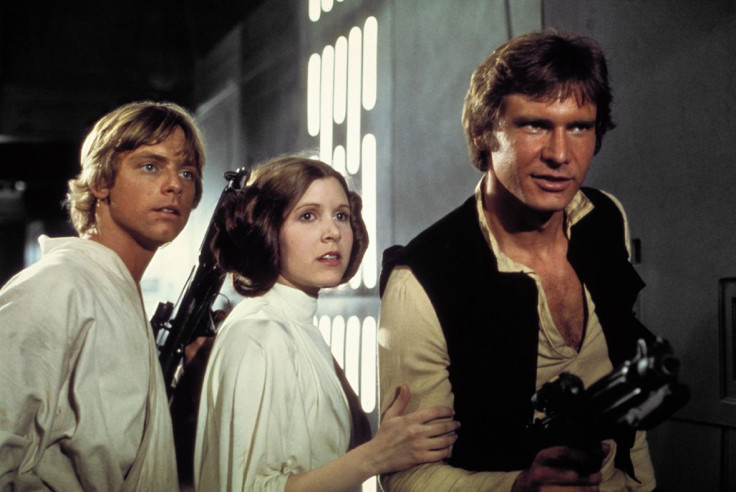 In Star Wars Episode VII, Ben Solo aka Kylo Ren kills his father Han Solo leaving General Leia devastated. Fans speculate that the former Jedi Master, who is in self-imposed exile, is her only hope of bringing back Kylo from the dark forces. Rey, who succeeds in locating Luke, may play an important role in reuniting the siblings.
While fans have been speculating about the future of upcoming movies from the franchise, a spokesperson for LucasFilms said the late actress had completed the shooting for her part for the next two films. Fisher, who died at the UCLA Medical Center four days after suffering a heart attack during a flight from London to Los Angeles, had "absolutely wrapped" scenes for the next film.