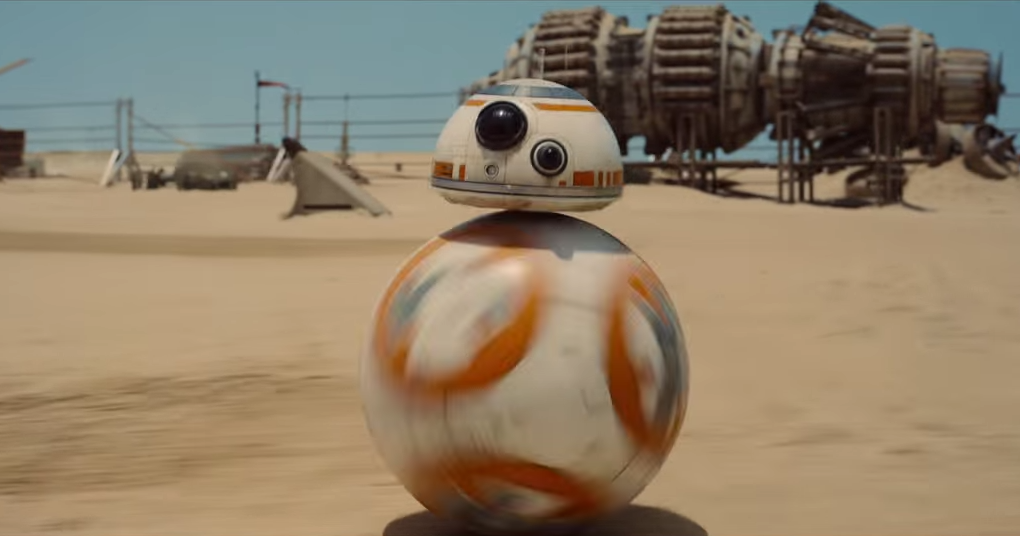 JJ Abrams, the director of hotly anticipated sci-fi movie Star Wars Episode VII: The Force Awakens, has revealed to fans that the BB8 robot shown in the trailer is a real functioning piece of hardware, rather than an actor in a costume or the product of many hours of CGI.
Over the course of his six Star Wars movies George Lucas transformed the Hollywood film industry by pioneering numerous special effects technologies to render full cities, spaceships and characters out of computer animation, but also by creating animatronic special effects.
However, not all characters could be created out of animatronics and it was cheaper to use humans, so many children and small people were drafted to play shorter characters like Warwick Davis who played the Ewok Wicket, and Kenny Baker who manned the robot R2D2.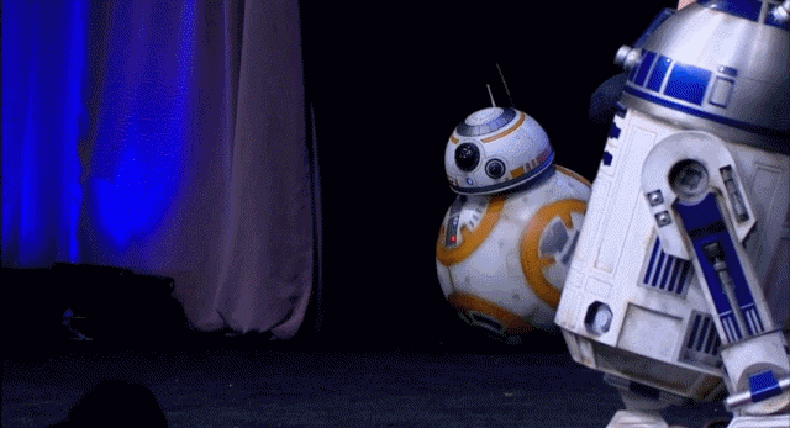 But for the latest sequel in the long-running saga, JJ Abrams chose not to use this method, but to create a robot from scratch that is remotely controlled by an operator and can perform specific commands.
"We talked originally about how to best have BB8 in the film and there were a lot of discussions about how having a CG BB8 would be so much easier for shooting, but we also knew it would better for the film, for the actors, for the sets, for the look of it if it were performed, and Neal Scanlan and his unbelievable team built and puppeteered it for the movie," Abrams said during a Q&A session at the Star Wars Celebration fan convention in Anaheim, California on 16 April.
Just to be clear, by puppeteering, Abrams means that there was a crew remotely controlling the robot off-camera, but it is fully-functioning robot, rather than a puppet with wires being physically moved to create realistic action.
BB8 is a spherical ball-shaped robot with a head that looks like an overturned bowl. Similar to the GuardBot being tested by the US marines, it rolls forwards and backwards using a mechanism consisting of a pendulum attached to a fixed axis that causes the robot to move when the pendulum tilts, similar to a hamster moving in a ball.
The head of the robot turns 360 degrees but it always manages to stay at the top of the sphere, so it probably benefits from magnets placed within the head and the body that work in sync to keep the head from toppling forward as the robot moves.
Of course, we don't know exactly what is inside the robot, apart from the internal mass movement robotics mechanism that enables spherical robots to move, and IBTimes UK has contacted Neal Scanlan, a UK-based movie prop maker, for more details.
In other news, Twitter is just as excited about the new Star Wars films as all the fans are, and on 16 April announced that it would be introducing three new Star Wars-themed emoji icons that will now be displayed on the social network every time users tweet the hashtags #C3PO, #Stormtrooper or #BB8.
Twitter also intends to release more Star Wars character emoji in the coming weeks that will include characters from the older Star Wars films.