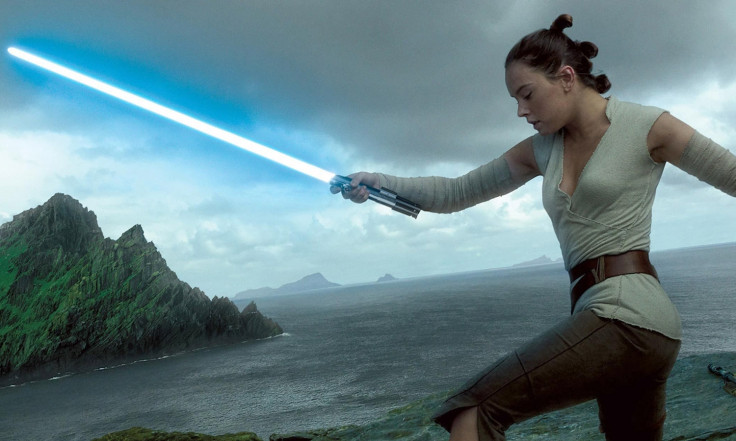 Star Wars: The Last Jedi is now a full and finished film, with director Rian Johnson letting the world know that he and his team of editors have finished the final cut of LucasFilm's follow-up to 2015's The Force Awakens.
"Aaaand that's a wrap on the hardest working post production team in the galaxy," he wrote on Instagram, sharing a black and white selfie with his team. "Going to miss sitting in dark rooms with these goobers."
With 83 days until the film is released into cinemas on 14 December, all that's left is for The Last Jedi's special effects teams to put the finishing touches on the film's visuals, including painting in those all-important lightsabers.
Johnson, celebrated for his cult films Brick and Looper, also wrote the sequel, which continues to story of Rey (Daisy Ridley), Finn (John Boyega), Kylo Ren (Adam Driver) and iconic characters from the original series.
Mark Hamill's Luke Skywalker will be chief among them, as the film picks up exactly where The Force Awakens finished, with Rey finding Luke and extending to him his original lightsaber, hopeful he will teach her the ways of the force.
We know little about The Last Jedi's plot, but we do know Luke will be a reluctant teacher and we'll discover more about what happened to him between the events of 1984's Return of the Jedi and when we last saw him.
In the first (and so far only) trailer for the upcoming sci-fi spectacle, Skywalker ominously said: I only know one truth, it's time for the Jedi to end."
Another trailer will be released before The Last Jedi is released, but LucasFilm is keeping tight-lipped about when that will be. Our bet would be late October, so it can be attached to Marvel Studios' Thor: Ragnarok.
That's just a guess though.
The Last Jedi also sees the return of Oscar Isaac, Andy Serkis, Domhnall Gleeson and Gwendoline Christie as well as newcomers Laura Dern and Benecio Del Toro. The late, great Carrie Fisher also stars in her last film role as the iconic Leia Organa.
Star Wars: The Last Jedi will be released in the UK on 14 December and worldwide the next day.