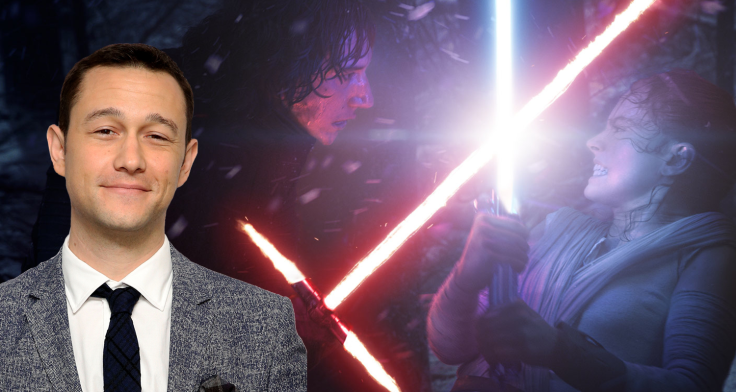 Following in the footsteps of Daniel Craig, it's been confirmed that actor Joseph Gordon-Levitt will cameo in Star Wars: The Last Jedi. His appearance was confirmed by writer and director Rian Johnson, who has featured the actor on all his previous films.
Johnson broke the news at a fan event in Tokyo while promoting the blockbuster sci-fi sequel. His comments were tweeted by Japanese entertainment account Premiereport, along with a picture from the event (via Star Wars News Net).
The cameo will be a voice role for an unknown character, so keep an ear, not an eye, out for the 500 Days of Summer star.
Gordon-Levitt has starred in two of Johnson's feature films to date: cult high school noir Brick and time-travel thriller Looper. He also had an uncredited role in Johnson's other release, The Brothers Bloom.
At the same event, Johnson also revealed that work is nearly complete on the film. He said there are just a few more days left before the final cut is complete, with plenty of time left before the film releases in December.
Gordon-Levitt could be voicing a Stormtrooper like Daniel Craig, who also played one of the First Order troops on set during his brief appearance as the victim of a Jedi mind trick in 2015's The Force Awakens.
Rumours circulated earlier this year that Tom Hardy would be cameoing as a Stormtrooper. Asked about it in January, the actor said: "I don't know if I can even say that. Where did you hear that?"
When The Hollywood Reporter's interviewer replied "the internet" the 39-year-old said: "Ah, the internet is a glorious web of deceit and misinformation, isn't it?" Clearly, he wasn't about to give anything away.
Director Johnson has been secretive about the film, for which so far there's only been one trailer. The plot concerns Luke Skywalker (Mark Hamill) teaching Rey (Daisy Ridley) the ways of the Force as the Resistance and First Order clash once more.
John Boyega returns as Finn, will go undercover in this film, and that's really all we know about The Last Jedi. Credit to LucasFilm, they've managed to keep this under wraps as well as, if not better than, The Force Awakens.
The late Carrie Fisher, Adam Driver, Oscar Isaac, Andy Serkis, Laura Dern and Benecio del Toro also star in the film, which is set to release in the UK on 14 December.