Star Wars: The Last Jedi Force Friday toys reveal Snoke costume, an evil BB-8 and much more
New toy line-up shows off new characters, new looks and new ships.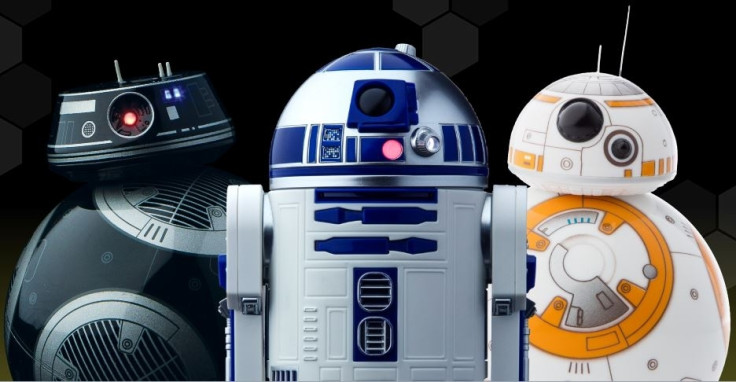 Today (1 September) is Force Friday 2, the name LucasFilm's monolithic marketing machine has given to the day it reveals all the new Star Wars toys and gadgets youngsters will be begging their parents for in the run up to the The Last Jedi's release this December.
There are action figures, Funko Pops, spaceships, new Sphero robots, adorable plushies, Hot Wheels toys and Lego sets, including a mammoth 7,500 piece Millenium Falcon that costs an eye-watering £650.
Among the toys are glimpses at characters old and new, most in new outfits, including two from the dark side sure to interest fans.
Included among these is a brand new droid to challenge (literally) The Force Awakens' breakout star BB-8.
Its name is BB-9E, a First Order version of the same spherical bot that won everyone over two years ago.
Sphero's impressive BB-8 droid was the most popular toy from The Force Awakens, and it returns alongside new models for series icon R2-D2 and BB-9E.
The BB units are sure to cross paths at some point in the upcoming film, and they probably won't get along.
Supreme Leader Snoke (Andy Serkis) is the film's big bad. The mysterious character is set for a bigger role in director Rian Johnson's sequel, having appeared as a huge, obfuscated hologram in 2015's The Force Awakens.
It leaked months ago that Snoke's physical presence in this film would see him wearing a grand, golden costume, with a leaked behind the scenes picture briefly making the rounds online. Force Friday 2 offers a first official look at the villain in his new garb.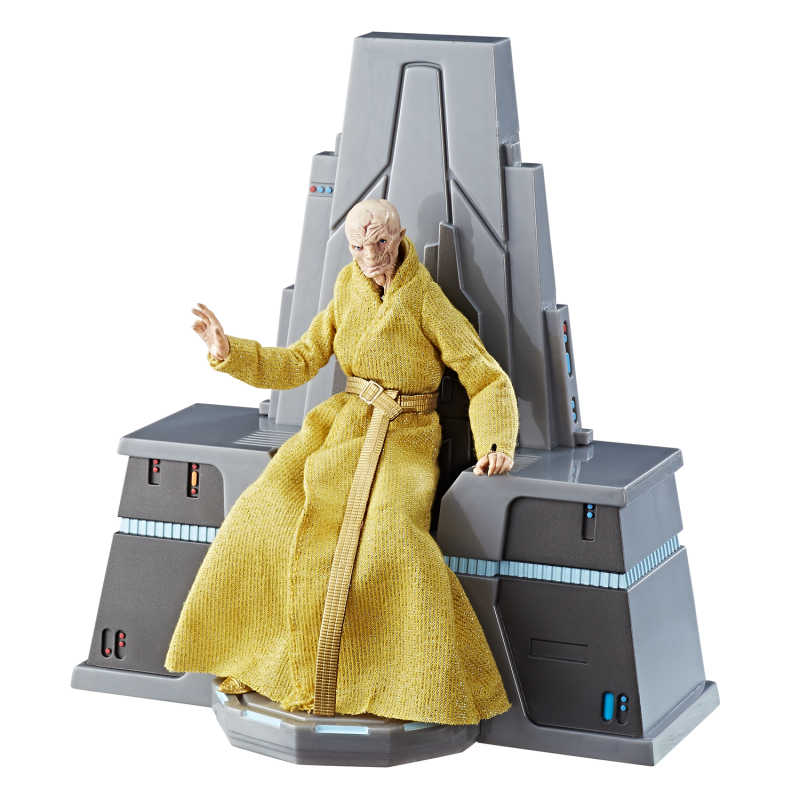 At the end of the last film Snoke commanded Kylo Ren (Adam Driver) and General Hux (Domhnall Gleeson) to return to him, but where is that?
There's also a mobile app allowing users to control all their droids from one place. In this app, Snoke's ship is revealed as The Supremacy, a one-of-a-kind "Mega-class" Star Destroyer that could be the focal point a major space-faring battle sequence in The Last Jedi.
It's an enormous 60km in length. In comparison, the Star Destroyer that chased down Princess Leia at the start of the original Star Wars was just 1.6km in length. The later Super Star Destroyer was 19km.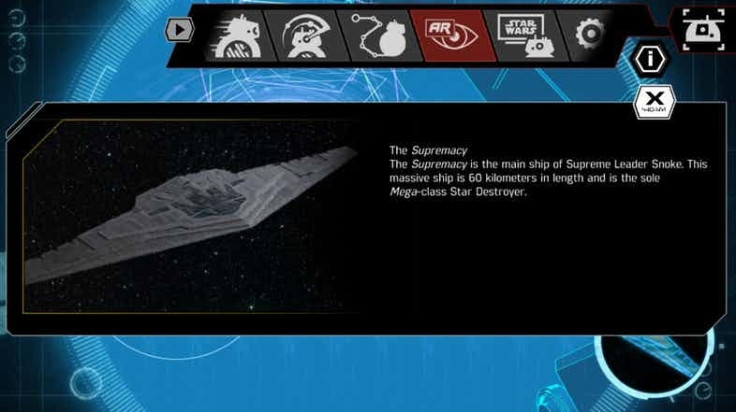 A huge number of new toys were revealed, depicting all the film's major characters. There are action figures for Rey, Luke Skywalker, Kylo Ren, Finn, Poe Dameron, Chewbacca and newcomers Rose, DJ and Amilyn Holdo.
Star Wars: The Last Jedi stars Daisy Ridley, Mark Hamill, John Boyega, Oscar Isaac, Carrie Fisher, Andy Serkis, Adam Driver and many more, and will be released in cinemas this December. The toys are out now.

© Copyright IBTimes 2023. All rights reserved.