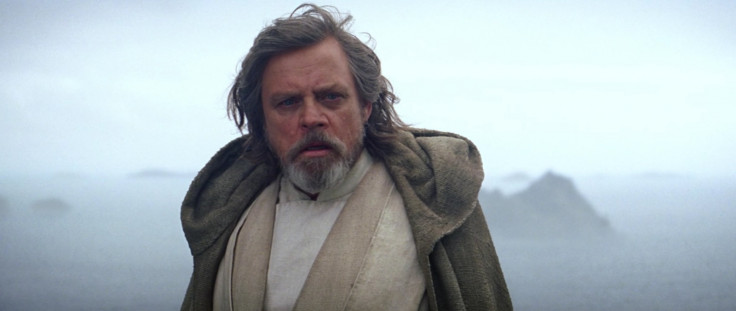 In December, Star Wars: The Last Jedi will finally give fans of the iconic franchise the return of Luke Skywalker they never really got in 2015's The Force Awakens. In the intriguing first trailer for the anticipated sequel, Skywalker was portrayed with a much darker outlook.
"I only know one truth. It's time for the Jedi to end," he said, shocking fans of the once noble, and idealistic Jedi knight. We've seen little more of the character since, but a new magazine cover offers a look at Mark Hamill's Luke in a shockingly dark guise.
On the front cover of Hungarian magazine Mozimánia (below), Luke is seen with clenched fists, a serious expression and dark clothing reminiscent of Kylo Ren, the villain of The Force Awakens and Luke's nephew.
Luke looks threatening, formidable and even a little scary. There was a hint of this at the end of the previous film, which implied that Luke has been greatly changed by the events of the original trilogy and everything that transpired in the 30 years between then and when the new films are set.
We know Luke attempted to train new Jedi in this time, including Adam Driver's Kylo Ren (then called Ben Solo) who was seduced to the dark side by mysterious villain Supreme Leader Snoke, played by Andy Serkis.
In The Force Awakens, new hero Rey discovers Luke Skywalker's blue lightsaber, eventually using it to overcome Kylo Ren after he murders his father Han Solo. At the film's end, Daisy Ridleys' Rey extends a hand to Luke, clutching the lightsaber that once belonged to him and his father.
In August, Hamill told Entertainment Weekly: "The fact that Luke says, 'I only know one truth. It's time for the Jedi to end...' I mean, that's a pretty amazing statement for someone who was the symbol of hope and optimism in the original films.
"When I first read it, my jaw dropped. What would make someone that alienated from his original convictions? That's not something that you can just make up in an afternoon, and I really struggled with this thing.
"[Luke] made a huge mistake in thinking that his nephew was the chosen one, so he invested everything he had in Kylo, much like Obi-Wan did with my character," Hamill says. "And he is betrayed, with tragic consequences.
"Luke feels responsible for that. That's the primary obstacle he has to rejoining the world and his place in the Jedi hierarchy, you know? It's that guilt, that feeling that it's his fault, that he didn't detect the darkness in him until it was too late."
Hamill will star in the new film alongside Ridley, Driver, Serkis, John Boyega, Oscar Isaac, the late Carrie Fisher and newcomers Laura Dern and Benecio del Toro. The film has maintained an astonishing level of secrecy, with director Rian Johnson eager to guard its secrets.
The Last Jedi is set for release in the UK on 14 December.