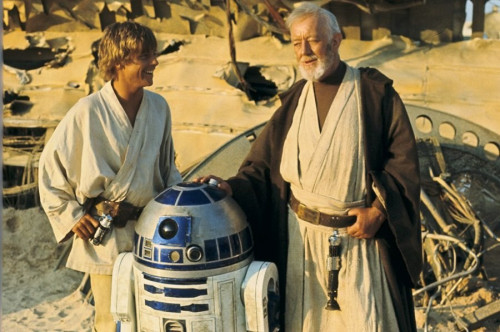 Carrie Fisher, better known as Princess Leia in Star Wars, has confirmed that she, along with Mark Hamill and Harrison Ford will reprise their respective roles for the new Star Wars film which is to be directed by JJ Abrams.
Fisher stated that the original Star Wars cast members will return for the next installment of the franchise, Episode VII. According to her, they (she, Ford and Hamill) will start filming in March or April of this year. Ford will play the beloved character Han Solo and Hamill will be return as Luke Skywalker, reports Business Insider.
"I'd like to wear my old hairstyle again, but with white hair, I think that would be funny." Fisher told TV Guide, referring to Princess Leia's iconic cinnamon bun hairdo.
Talking about the shooting schedule of the film, Fisher told TV Guide that she is due on the set of the next Star Wars film later this (2014) spring and that she'll be joined by Ford and Hamill.
This new development regarding the film comes close to the heels of recent reports where director JJ Abrams announced that the script of the film is complete and ready.
As reported in The Guardian, he has also met with Jesse Plemons (Breaking Bad) and others about roles in the new movie.
However, before fans see Fisher as Princess Leia in the next Star Wars installment, the actress plans to feature in a couple of TV shows. As per TV Guide, she will play Angela Greenberg, an aggressive comedy-development exec who sets up a meeting with Jim (Jim Jefferies) on FXX's Legit later this season.
Fisher will also be doing a cameo in the January 30 episode of The Big Bang Theory, with fellow Star Wars cast member James Earl Jones (the voice of Darth Vader).
"For the first time, the guys are unable to get Comic-Con tickets," says executive producer Steven Molaro, "so Sheldon attempts to start his own convention. He needs a killer panelist, but everyone on his list hangs up on him. So he sets his sights on James Earl Jones and tracks him down." Fisher makes what Molaro calls an "interesting" cameo.
Disney announced that Star Wars Episode VII is slated to release on December 18, 2015.