A leaked visual story guide to Rogue One: A Star Wars Story has revealed the names and descriptions of all the major characters. It also shared the images of iconic villains, weapons and droids that will be used in the spin-off movie.
Warning Spoilers ahead

Jedi Bibliothek was the first one to release the leaked list of characters and details of what roles they are rumoured to be playing.
According to the website, Felicity Jones will play Jyn Erso, who is described as a gifted soldier and warrior. The movie plot revolves around the resistance fighters embarking on a daring mission to steal the Empire's plans for the Death Star.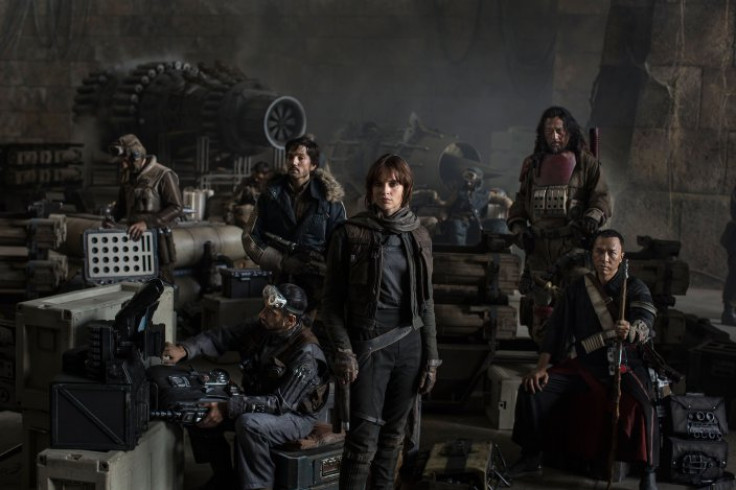 Here is the full list of the characters details:
For the Imperial side, Ben Mendelssohn will play Director Krennic, the military director of the Empire, to defend the Galactic Empire against the Rebels mission to steal the Death Star plans. The report also teases a possible appearance by iconic Star Wars villain Darth Vader, as we see him in one of the leaked images.
A fan site of the franchise, Making Star Wars, claimed that Welsh actor Spencer Wilding will play Vader's character, with James Earl Jones returning to voice the character. The information is obtained from the Rogue One: The Official Visual Story Guide book listing on Edelweiss. The guide is expected to be released on 24 January.
Disney has not confirmed any of this yet and fans should take this news with a pinch of salt. Rogue One: A Star Wars Story will be released in theatres on 14 December 2016.