Star Wars Rogue One: Mads Mikkelsen shares details about his character and Darth Vader appearance

The character details of Rogue One: A Star Wars Story, aka Rogue One, have been kept a secret but Hannibal actor Mads Mikkelsen has revealed a very important (almost spoiler) detail about his character.
In an interview with Sky News, Mikkelsen shared: "I read the script. It was very beautiful and Felicity's playing this lovely, strong woman [and] I play her father, and... uhh, that's too much, I'm sorry!" Basically, the actor revealed that he is playing the father of the main character in Rogue One, i.e. Felicity.
When asked if he can tell whether Darth Vader appears in the movie or not, the actor teased: "Yes I can but I won't."
The first Star Wars anthology film, a stand-alone story set in the Star Wars universe, is directed by Gareth Edwards and written by Gary Whitta and Chris Weitz. The movie stars Felicity, Diego Luna, Riz Ahmed, Ben Mendelsohn, Donnie Yen, Jiang Wen, Forest Whitaker, Mikkelsen, Alan Tudyk and Jonathan Aris.
Set shortly before the events of A New Hope, the story will centre on a group of Rebel spies on a mission to steal the plans for the Galactic Empire's new weapon, the Death Star.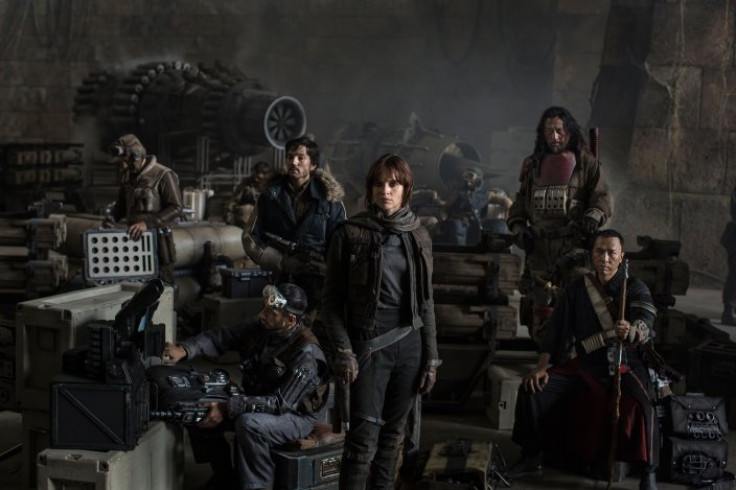 Here is the synopsis for the movie:

Rogue One hits theatres on 16 December 2016.
© Copyright IBTimes 2023. All rights reserved.