Ubiquitous coffee chain Starbucks has made another stride towards world domination, having already usurped several stores on almost every high street on the planet, with the opening of a new shop on a train.
The Starbucks store is a two-story carriage that will trundle along Switzerland's rail network serving coffee from its bar in the bottom section for passengers to either drink in another carriage or upstairs in a special lounge area. There's seating for 50 people in all.
Its first appearance on the tracks will be on the 6:36am from Geneva Airport to St.Gallen on 21 November and has been developed in partnership with the Swiss national rail company SBB over the course of two years.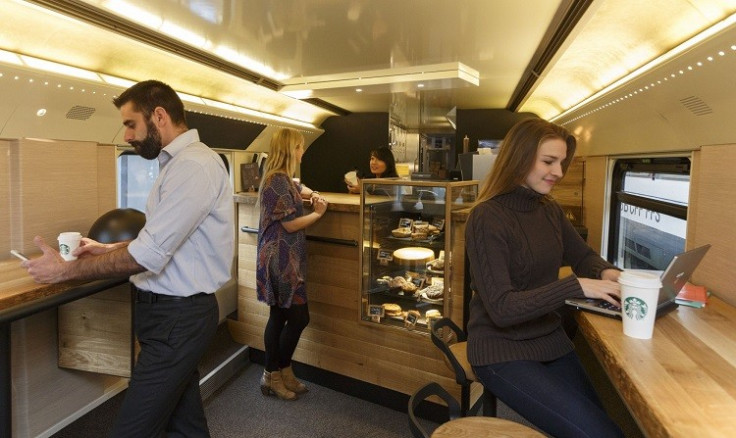 "It was an incredible and rewarding challenge to design our first ever Starbucks store on a train," said Liz Muller, director of concept design for Starbucks.
"We had to combine functionality and beautiful design, whilst taking into account a variety of factors such as constant movement of the train, space limitation and stringent safety regulations.
"This is one of the smallest espresso bars and stores we have ever designed and is a result of a unique collaboration of experts, including local designers and engineers from SBB."
While the cost of being further haunted by the Starbucks brand may be too much for some, at least the quality of train coffee might improve slightly.