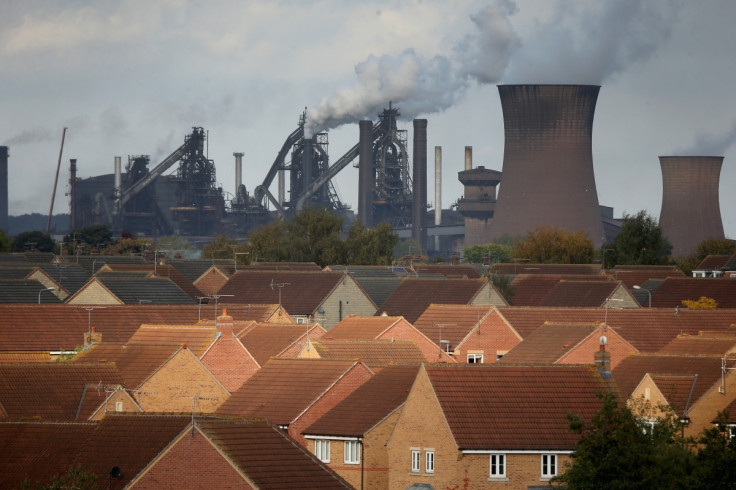 On 04 November 2015, Victoria Stilwell of Bloomberg News, reported that:
"China is poised to become the biggest U.S. trading partner this year, eclipsing Canada for the first time..."
Trade goods with China by end September was $441.6 billion whilst that of Canada was $438.1 billion. Canada's fall from the top spot is almost entirely due to the slump in the price of oil.
Meantime, Ms Stilwell's Bloomberg colleague Sonja Elmquist, in an updated report of the same day, had not so good cheer for China in an article headlined Chinese Steel Slapped by 236% Tariff Plan After U.S. Probe. This because the United States Department of Commerce after a recent preliminary investigation, found this level of subsidy given to certain types of corrosive-resistant steel from the world's biggest producer.
Ms Elmquist's article goes on to say that U.S. Customs and Border Protection "will be instructed to require cash deposits based on the subsidy rates...", this action coming after a number of American steel companies filed cases with the Department earlier in the year, prominent amongst these being Nucorp Corporation.
That particularly harsh tariff involved five Chinese companies including Baosteel Group and Hebei Iron and Steel Co (world's No 3 producer in 2014 at over 47 million tonnes). The Chinese deny the findings, a spokesman saying that the Chinese were getting "unfair treatment", claiming that they too are subject to market forces.
Their accusers will of course, point to the 27 per cent rise in Chinese steel exports this year to total 83 million tonnes by end-September, as being a primary cause of everybody's discomfort in the market!
Not all Chinese firms were found to be subsidized to the 236 per cent headline rate – Ms Elmquist cites Yieh Phui getting just 26.3 per cent – and it wasn't just China in the cross hairs. Indian companies received up to 7.7 per cent; Italy "as much as 38.4 per cent for exports", and Korea 1.4 per cent.
The Department of Commerce has suggested that their findings could lead them to impose any tariffs retroactively and the Department will issue their judgement on 21 December.
On 28 October 2015, Andrew DeMille for Associated Press, reported on a case in the Arkansas Court of Appeals in Little Rock, brought by an industry giant against a smaller potential rival. The plaintiff, having a plant some 20 miles distant, argued that the state's Pollution Control and Ecology Commission had not followed the law (presumably in accordance with the Clean Air Act) when giving an air permit to its lesser opponent, a claim refuted by both smaller firm and the Commission.
A big company trying to stave off future competition by killing off its rival before it has even finished construction of its factory is not unheard of, if a little drastic, although there is no doubting the seriousness as this is a case on appeal and the industry, with little but gloomy reports of lay offs, redundancies and closures is, no prizes, steel.
Bringing the case, the United States' largest steel producer in 2014, Nucor Steel Corporation (21.41 million tonnes) fighting a company, Big River Steel, established by a former Chief Executive Officer (CEO) of theirs, John Correnti.
Mr Correnti, who unfortunately died in August this year, was very highly regarded in the US steel industry and was instrumental in establishing it in Arkansas during his time as CEO of Nucor, headquartered, then as now, in Charlotte, North Carolina. Nucor established its operation in Arkansas, at the behest of the state's then governor, Bill Clinton, back in 1986. Mr Correnti told the future President three things would be crucial to any investment in Arkansas: "Workforce, money, logistics."
Governor Clinton was able to persuade Mr Correnti and Nucor to come to Arkansas and currently the corporation has two sites in the state near Blytheville, including one site which includes a joint venture with Yamato Steel of Japan.
There is no doubt that Mr Correnti was the main driving force behind Big River Steel and its citing near Osceola close to his adopted home, which he obviously loved, in NE Arkansas. Why the threat?
Part of an obituary shortly after his death written in the Boston Globe on 24 August may give a clue:
"...Mr Correnti led several U.S. steel companies and built steel mills from scratch, embracing new technologies and developing methods that sharply reduced construction times..."
Points from the Big River Steel Fact Sheet: this is a $1.3 billion venture on 1,300 acres with a production capacity of 1.6 million tons per year and claiming to be "...the (world's) first flat-rolled flex mill combining the best of integrated mills and mini mills" with a range of specialized steel products aimed at niche markets.
And this sounds very like Mr Correnti:
"...Big River is really a technology company at heart, focused on providing the most innovative steel products".
Construction on the mill started on 22 September 2014 and should be operational by July 2016. It will employ about 525 workers at an average salary of $75,000 per year.
On 10 June, senior executives of the company visited the company in Germany that is making their machinery to make their steel - SMS Group of Dusseldorf – including a 150-ton electric arc furnace and on 28 July the company showed the Arkansas River Commission their barge-docking facility on the Mississippi where their goal is to offload scrap metal at the rate of 700 tons an hour.
German government-owned development bank KfW is to provide $600 million (loan) which will secure the German-made plant. Further funding (loans) of about $250 million was provided by the State of Arkansas.
No judgement has yet been announced on Nucor's Appeal case. Its legal argument appears to centre around points of detail on an air permit and with Big River Steel only aiming to produce some 7.5 per cent of Nucor's output in niche markets, it goes to show just how grim matters are getting in the steel industry.
Bad indeed, as on 08 November here in the UK, Tata steel's Long Products Division warned its suppliers that they need to cut their prices by 30 per cent in the long run and by 10 per cent with "immediate" effect.