Stela depicting Ramses II making offerings to ancient Egyptian deity discovered at neglected site
The upright red granite slab was unearthed at the San Al-Hagar archaeological site in the Sharqiya governorate.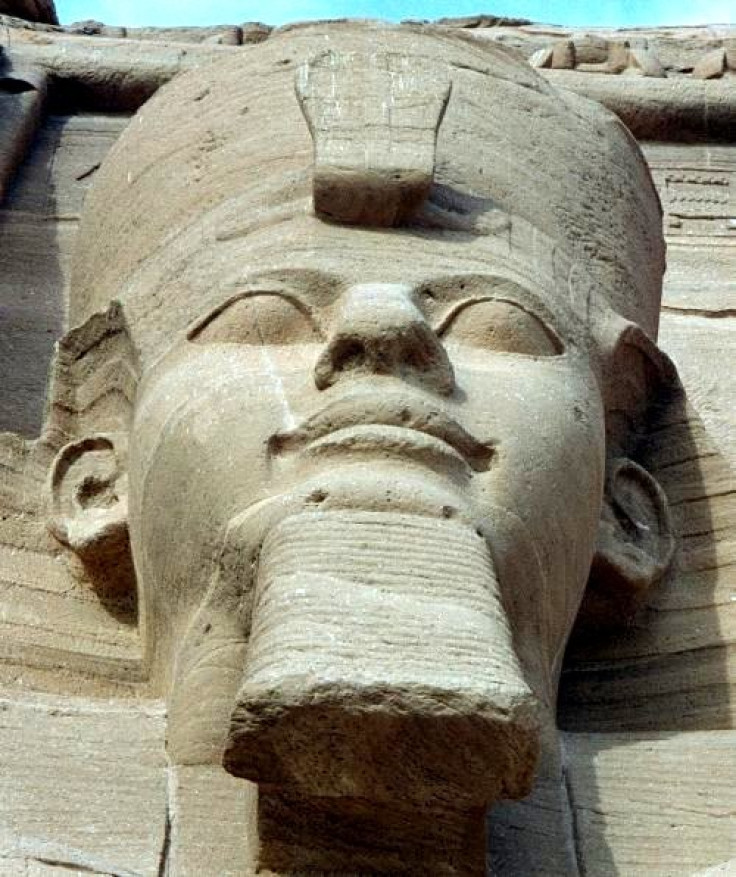 An Egyptian archaeological mission has uncovered a stela of one of the ancient world's most famous pharaohs — Ramses II. The Ministry of Antiquities announced last week that the artefact was found at the San Al-Hagar archaeological site in Sharqiya governorate.
According to the description provided, the upright stone slab was made of red granite and depicted the king making offerings to an unidentified ancient deity. The stone also features various hieroglyphs that will be studied further.
Mostafa Waziri, secretary general of the Supreme Council of Antiquities, told Egypt Today that in past years various international missions had worked at San Al-Hagar but despite its rich trove of buried ruins, had not put enough effort into the excavations.
"This neglect pushed the Egyptian mission and the Ministry of Antiquities to establish a comprehensive development project at the site to protect its monuments and convert the site to an open-air museum," he said.
San Al-Hagar is situated in the ancient city of Tanis which served as a parallel religious centre to Thebes in the Third Intermediate Period, decades after the reign of Ramses II. Since the 19 Century, archaeologists have discovered ruins of numerous temples, some of which were especially made to the goddess Mut, the god Horus and the god Amun.
In 2009, researchers discovered a sacred lake in a temple dedicated to Mut at San Al-Hagar. The pharaonic-era water-body was found two metres below ground and was 15 metres long and 12 metres wide. Built out of limestone blocks, the lake was the second of its kind found in Tanis. The first one was identified in 1928.
In the recent past, the Egyptian government has been pumping resources into the excavation of historic sites in a bid to create new interest and boost tourism.
On 11 January, Egypt Today reported that the Egyptian-American archaeological mission from the University of Chicago had uncovered an administrative complex at the Tel Edfu archaeological site in the Aswan governorate.
The new find dates back to the late Fifth Dynasty and Waziri pointed out that the complex is the oldest archaeological evidence found at the Tel Edfu site till now and hints at the promise of more undiscovered remains in the area.