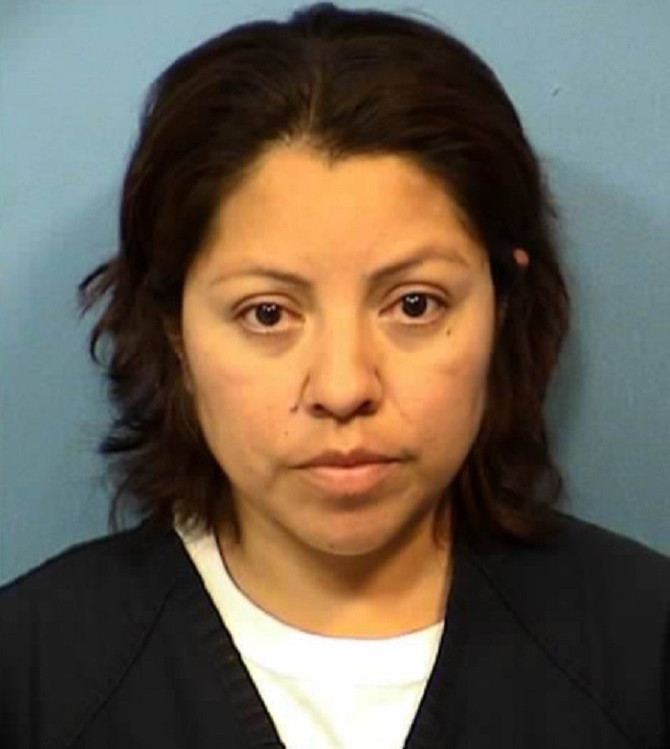 A woman in Illinois who spiked her 17-month old stepdaughter's sippy cup with nail polish remover has been jailed for 10 years.
Andrea Vazquez-Hernandez, 37, of Carol Stream in DuPage County, was found guilty of two counts of aggravated battery and one count of attempted aggravated battery causing great bodily harm to a child following an incident at her home on 29 May 2016.
Carol Stream Police Department were called to reports that a small child may have accidentally ingested nail polish remover. When officers arrived, the child's father, who had made the call, said that he gave the girl a bottle of milk, which she immediately spat out.
He then took his daughter to the hospital for tests, which came back normal. An investigation into the matter found that at some point earlier that day, Vazquez-Hernandez had poured around one inch of nail polish remover into the bottle.
The child had been fathered by Vazquez-Hernandez's husband with another woman and the defendant attempted to poison the girl in order to punish her father, reported 23 ABC.
Upon sentencing, the judge condemned Vazquez-Hernandez for a "lack of remorse" over her actions. She has now been sentenced to 10 years in prison and will be eligible for parole in five years.
DuPage County State's Attorney Robert B. Berlin said: "The very idea that anyone would purposely give a potentially deadly substance to an infant is shocking.
"Thankfully, the infant did not suffer any serious injury as a result of Ms. Vazquez-Hernandez's attempts to cause her harm.
"I would like to thank the Carol Stream Police Department for work on this very disturbing case. I would also like to thank Assistant State's Attorneys Lee Roupas and Nicole Wilkes English for their work in holding Ms. Vazquez-Hernandez responsible for her deplorable actions."