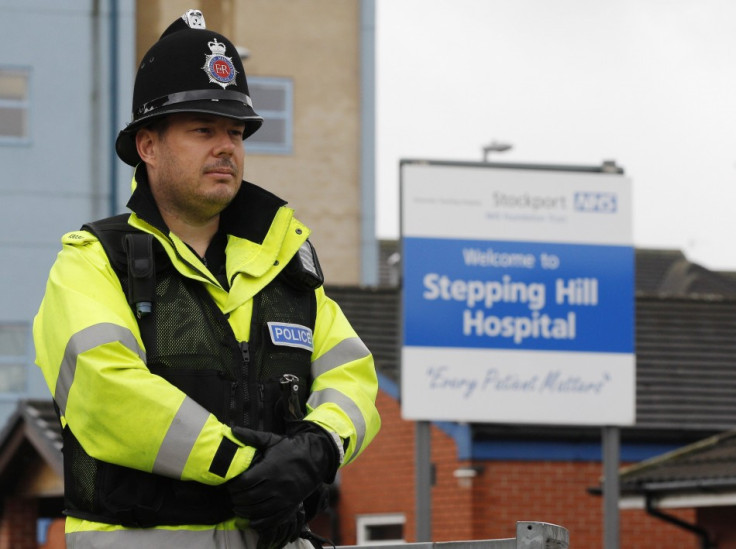 Detectives investigating the deaths of three people at the hospital have confirmed that two more people have died from what they believe to be contamination of medicine.
27 year old nurse, Rebecca Leighton, was arrested on Wednesday on suspicion of murder. She was detained after detectives investigating the 'suspicious deaths' launched an investigation at Stepping Hill Hospital, Greater Manchester. It is believed that insulin was found in a batch of 36 saline ampoules in a store room close to the A1 ward.
Detectives were alerted after an experienced nurse reported higher than normal numbers of patients on here ward experiencing from lower than normal blood sugar levels.
George Keep, 84, Arnold Lancaster, 74, and 44 year old mother of two Tracey Arden and are all believed to be victims of the tampered medicine. Greater Manchester Police have confirmed they are still treating the deaths as 'unexplained. '
Staff at several hospitals in the North of England is being urged to stay alert and be extra vigilant. NHS North West's chief nurse Jane Cummings has sent a memo to all hospitals and medical directors across the region. She said: 'All staff have been reminded to continue to follow our procedure of reporting any unusual events or patterns immediately to a senior member of staff.'
Rebecca Leighton, 27, remains in police custody after investigators removed six bags and one computer from her home. There is still a large police presence at the hospital with more than 50 staff and patients being questioned.