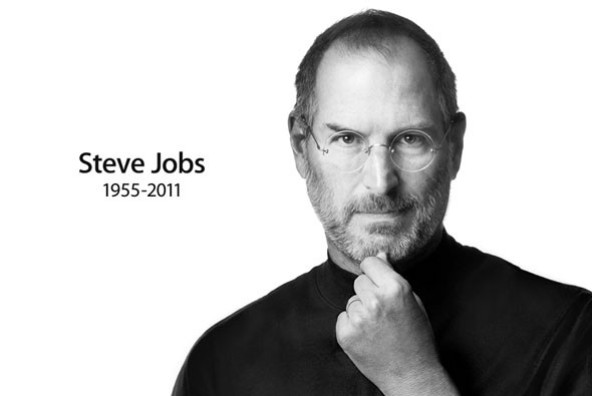 The co-founder and former CEO of Apple has passed away after a long struggle with pancreatic cancer and following complications, resulting in several leaves of absence, before stepping down as CEO earlier this year.
Apple has released the following statement on its website:
"Apple has lost a visionary and creative genius, and the world has lost an amazing human being. Those of us who have been fortunate enough to know and work with Steve have lost a dear friend and an inspiring mentor. Steve leaves behind a company that only he could have built, and his spirit will forever be the foundation of Apple.
If you would like to share your thoughts, memories and condolences, please email rememberingsteve@apple.com"
Apple CEO Tim Cook said: "We are planning a celebration of Steve's extraordinary life for Apple employees that will take place soon. No words can adequately express our sadness at Steve's death or our gratitude for the opportunity to work with him. We will honor his memory by dedicating ourselves to continuing the work he loved so much."
The board of Apple has said:
"We are deeply saddened to announce that Steve Jobs passed away today.
Steve's brilliance, passion and energy were the source of countless innovations that enrich and improve all of our lives. The world is immeasurably better because of Steve.
His greatest love was for his wife, Laurene, and his family. Our hearts go out to them and to all who were touched by his extraordinary gifts."
Jobs' family has released the following statement:
"Steve died peacefully today surrounded by his family.
In his public life, Steve was known as a visionary; in his private life, he cherished his family. We are thankful to the many people who have shared their wishes and prayers during the last year of Steve's illness; a website will be provided for those who wish to offer tributes and memories.
"We are grateful for the support and kindness of those who share our feelings for Steve. We know many of you will mourn with us, and we ask that you respect our privacy during our time of grief."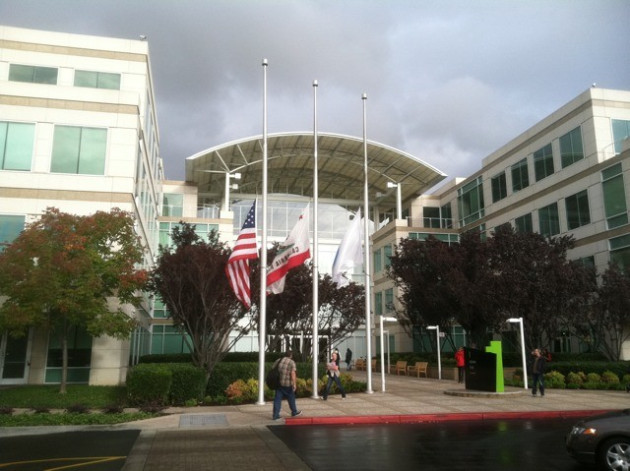 Steve Jobs - who was also a co-found of Disney Pixar - will be mostly remembered for not only co-founding Apple Computer in his parent's garage with friend Steve Wozniak in 1976, but for dramatically leaving the company after a boardroom struggle in 1984, only to return 12 years later to start one of the greatest company success stores in history, with the G3 personal computer and online Apple Store being launched in 1998, followed by the iMac computer range, and the introduction of the iPod in 2001.
The iPod, with its white, sleek design and matching iconic white headphones introduced the concept that electronic gadgets could be stylish and fashionable, and appeal to a mass market - not just technology fans. Apple launched the iTunes music store in 2003, giving iPod users the ability to quickly, easily and cheaply purchase music and load it onto their cutting-edge MP3 players.
During this dramatic company turnout, bringing Apple back to life from the brink of bankruptcy, Jobs himself suffered. He announced in 2004 that he had successfully undergone surgery to remove a cancerous tumour from his pancreas. But this didn't stop Jobs for long; in January of 2007 he introduced the world to iPhone, and revolutionised the mobile phone market, just as the iPod had transformed the MP3 player market six years previous.
Two years later Jobs took another leave of absence, this time for a liver transplant, leaving the now-CEO Tim Cook to run the company. Just one year after returning, in 2010, Jobs announced the iPad and yet again revolutionised a market with a cutting-edge, beautifully-made and desirable product. The iPad took the previously dormant tablet market by storm, gaining 84 per cent of the tablet market in its first year of sales.
On March 2, 2011 Steve Jobs took what would be his third and final leave of absence from the company he helped to create, and on August 25 officially handed over the job of CEO to Tim Cook, who announced the iPhone 4S just one day before Jobs' death.
Steve Job passed away on October 5, 2011 and leaves behind a legacy that includes ground-breaking products in many sectors, the world's largest online music store, the world's biggest smartphone application store, the best-selling tablet computer and a company that, staring at bankruptcy just 14 years previous, is now the second most valuable company in America.
Apple fans will remember Steve most fondly for his famous keynote speeches - often referred to as 'Stevenotes' - where he would announce new products, often holding them aloft to thousands of applauding journalists. These Stevenotes were watched by millions of Apple fans the world over via live blogs and internet streams; Jobs could truly keep an entire user base on the edge of its seat.
As a sign of respect, the flags at Apple's Cupertino headquarters are at half-mast; fans have begun to leave flowers outside his California home, and others have written messages outside Apple Stores across the world.
Jobs leaves behind his wife Laurene, 47, and four children, and an estimated wealth of more than $5.4 billion - despite taking just $1 a year in salary from Apple for many years.
During his keynote addresses and public announcements Jobs was famed for using incredibly emotive language to describe the latest products and the ethos of the company. A quote from a 1997 Apple TV advert narrated by Jobs sums him, and anyone who would aspire to be like him, up perfecly:
""Here's to the crazy ones. The misfits. The rebels. The troublemakers. The round pegs in the square hole. The ones who see things differently. They're not fond of rules. And they have no respect for the status quo. You can quote them, disagree with them, glorify or vilify them. About the only thing you can't do is ignore them. Because they change things. They push the human race forward. And while some may see them as the crazy ones, we see genius. Because the people who are crazy enough to think they can change the world, are the ones who do."
Steve Jobs: 1955 - 2011