Stewart Robson: Wilshere Should Dump Wenger for a Better Manager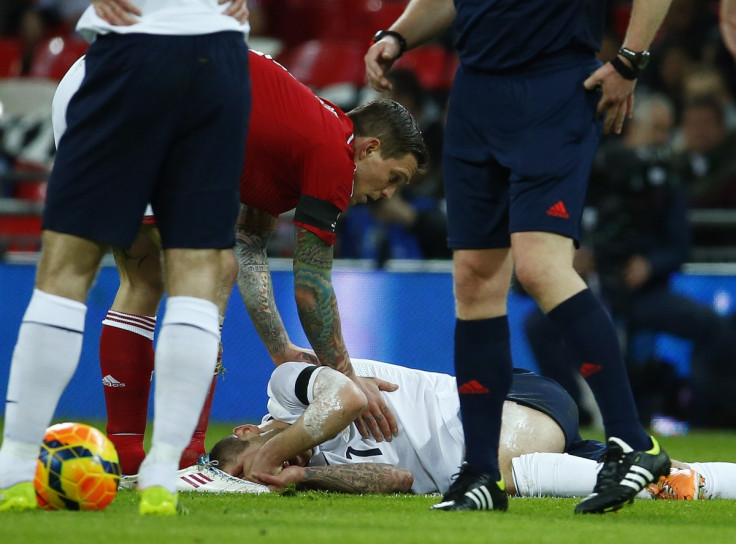 Former Arsenal midfielder Stewart Robson believes Jack Wilshere should leave the Emirates to develop as a player, something that will not be possible under the guidance of Arsene Wenger.
Wilshere's career has been plagued by a series of injuries that stunted his development. The midfielder is out yet again at a crucial point in Arsenal's season with a broken foot.
Robson believes that Wilshere's problems are down to his manager, who is unable to guide him properly, and says a different club or a manager will extract the best out of him.
However, this has been the best goal-scoring season for Wilshere in his career. He scored five goals, assisted four and played a major part in Arsenal's quest for glory in the first half of the season.
"Jack Wilshere can be a world class player. I've seen him from a young boy and he's an outstanding footballer. Paul Scholes is right though, he hasn't developed as well as everybody would have liked him to. He lacks discipline. He wants to get on the ball and charge into tackles, there seems to be no discipline," Robson told talkSPORT.
Earlier, the 22-year-old was given a lot of stick by former Manchester United player Paul Scholes for his inability to develop since the time he was 17. Scholes also blamed the player for a lack of discipline.
Robson said this lack of discipline stemmed from the training Wilshere receives.
"Who does that come from? The manager. Wenger has to make sure he has a role in the side where he knows what to do when he does, and doesn't, have the ball," he said .
"If Jack gets the right manager in charge of him, and the right sort of coaching, he will become a world class player. Arsene Wenger in my view is not that manager.
"Like many players that have gone on to become top players, sometimes you have to move.Jack Wilshere, at some point, may have to move away from Arsenal.
"If Arsenal change the manager and someone comes in who's really disciplined and can get the best out of Wilshere, then Arsenal will still be the right club. At the moment though, with Wenger in charge, I'm not sure Arsenal is the right club for him," he added.
© Copyright IBTimes 2023. All rights reserved.