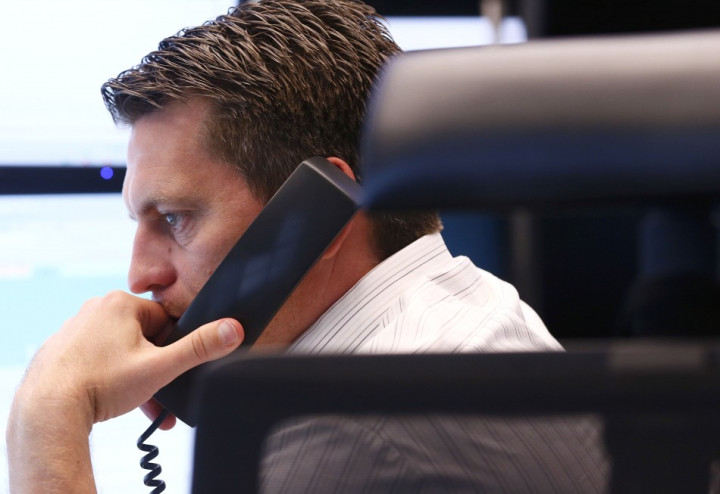 European markets opened higher in spite of a selling spree across Asia, where markets were pulled down by Chinese stocks after the People's Bank of China refused to inject or drain funds into liquidity-starved markets.
Europe's FTSEUROFIRST 300 rose 0.6% in early trade, while Britain's FTSE 100 gained 0.7%.
France's CAC 40 opened 1.1% higher and Germany's DAX was up 0.6%. Spain's IBEX and Italy's FTSE MIB opened 1% higher each.
In Italy, a top analyst at the country's second-largest bank, Mediobanca, said the eurozone's third largest economy is headed towards an EU bailout.
In a confidential note seen by the UK's Daily Telegraph newspaper, analyst Antonio Guglielmi said "time is running out fast" for the country.
"The Italian macro situation has not improved over the last quarter, rather the contrary. Some 160 large corporates in Italy are now in special crisis administration," Guglielmi was quoted as saying in the private note.
Italy will "inevitably end up in an EU [European Union] bailout request" over the next six months unless it can count on lower borrowing costs and a broader recovery, the analyst added.
Investors in the UK will be tracking BBA Mortgage Approvals data alongside results of the CBI Distributive Trades Survey, which measures the health of the retail sector. European investors will also be following the Polish unemployment rate.
Later in the day, the US will put out its monthly core durable goods orders data alongside new home sales numbers.
Elsewhere in Italy, a court in Milan yesterday sentenced former Italian prime minister Silvio Berlusconi to seven years in jail and imposed a lifetime public office ban in the so-called "Bunga-Bunga" trial.
In corporate news, UK-based cruise-ship operator Carnival will put out its second quarter results, while French boat-builder Beneteau releases its third-quarter sales numbers.
In Asia, the Shanghai Composite index entered bear market territory and finished 0.2% lower after volatile trade. The Japanese Nikkei ended 0.72% lower while South Korea's Kospi finished 1.02% lower. Australia's S&P/ASX closed 0.17% lower.
Earlier in Asia, markets took another hammering, pulled down by mainland Chinese stocks. This followed China's central bank's reluctance to step in and ease the liquidity crunch which threatens to hamper further economic growth in the world's second largest economy.
Investors sold stocks on concerns that China's slowing economic growth rate could fall further.
On 24 June, credit ratings agency Moody's Investors Service lowered its credit-rating outlook for Hong Kong's banking system to negative, from stable. Moody's cited banks' exposure to borrowers in mainland China, a potential bubble in the Hong Kong real estate markets and China's slowing growth trajectory as reasons for the downgrade.
On Wall Street, indices ended lower on 24 June after the selling in China, and were pulled down by Fed QE concerns.
The Dow ended 0.94% lower at 14,659.56. The SP 500 closed 1.21% lower at 1,573.09 while the Nasdaq Composite finished 1.09% lower at 3,320.76.