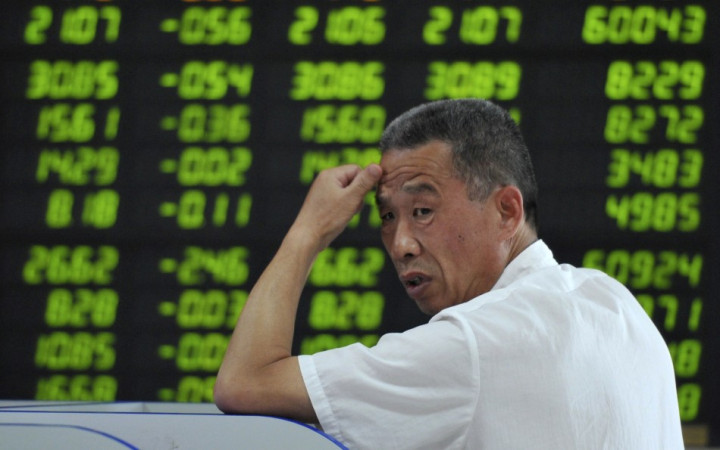 Barring mainland China and Australia, markets across Asia finished the week higher. The Japanese Nikkei led the pack and the Shanghai Composite trailed.
Asian markets outside South Korea posted gains at the beginning of the week, after data from China showed the country's second quarter growth numbers were in line with market consensus.
Government data showed China's economic growth slowed to 7.5% year-on-year in the April-June second quarter. China's economy expanded 7.7% in the first quarter. A growth level of 7.5% is also the Chinese government's official growth target for 2013.
Australian bank Macquarie said it expects China to grow 7.3% in 2013, down from an earlier projection of 7.8%. "In our opinion, structural reforms aimed at solving these problems could lead to even lower growth," Macquarie wrote in a report.
Mainland Chinese markets were also buoyed by the Xinhua news service correcting a news report over the weekend. Last week it had quoted Chinese Finance Minister Lou Jiwei as saying growth could possibly average 7% in 2013. The minister actually indicated the world's second largest economy would expand 7.5% in 2013.
Korean markets reversed early gains after the China data release. The mainland is Seoul's top export market.
Markets were mixed on 16 Julyowing to global economic growth concerns. However, Japanese stocks gained, hitting a seven-week high after a three-day weekend, on a weaker yen and on upbeat cues from Wall Street.
In the US, government data showed retail sales up 0.4% in June, missing expectations of a 0.8% gain. Weaker-than-expected data raised concerns about the pace of economic recovery in the world's leading economy.
Wall Street indices finished slightly higher the previous day with the Dow and the S&P 500 logging new record highs.
Stock markets were choppy on 17 July as investors awaited US Federal Reserve chief Ben Bernanke's testimony to Congress due later that day.
Market participants expected Bernanke's testimony to provide hints as to the future pace of the Fed's $85bn (€65bn, £56bn) a month bond-buying programme. Global markets had posted gains last week after he said the Fed was in no hurry to hike rates once the unemployment rate threshold of 6.5% was reached.
The Shanghai Composite index was down in morning trade despite positive news that Chinese state-owned firms logged higher profits in the first half of 2013. Government data also showed that foreign-direct-investment (FDI) flows into China rose at their fastest pace in over two years in June.
However, Korean stocks gained after data showed that producer prices in June fell at their slowest pace since December, indicating that Asia's fourth-largest economy may be improving.
Markets weremixed on 18 July after Fed chief Ben Bernanke said that there was no predetermined timeline for reducing US monetary stimulus. He pointed out that the plan is not "a preset course" and could be changed depending on the incoming economic data.
Mainland Chinese markets were pulled down after Chinese Finance Minister Lou Jiwei said the government was unlikely to use massive fiscal stimulus policies this year. China could, however, tweak policy to boost economic growth and employment, Lou said.
The markets were choppy on the final trading day, after a wave of selling pushed Japanese stocks to erase early gains, ahead of an election for parliament's upper house in Japan.
A victory on Sunday will give Prime Minister Shinzo Abe control of the upper house of parliament. His Liberal Democratic Party (LDP) already has a majority in the lower house. A big victory would allow Abe to prioritise nationalist policies at the expense of painful structural reform, though the markets are hopeful such an outcome will not materialise, Reuters reported.
The Shanghai Composite index finished 2.96% lower at 1,992.65 during the week ending 20 July.
Australia's S&P/ASX 200 ended 0.15% lower at 4,972.10.
The Japanese Nikkei finished 0.80% higher at 14,589.91.
Hong Kong's Hang Seng ended 0.08% higher at 21,362.42.
South Korea's Kospi closed 0.09% higher at 1,871.41.
The week ahead
Market participants will be tracking Chinese HSBC Manufacturing PMI data for July due next week.
China has eased its lending rules allowing banks to decide their rates in a bid to restructure its ailing economy by making it more market-oriented. With the move, the People's Bank of China expects a decline in borrowing costs for companies. Previously, banks were not allowed to offer rates below a level set by the central bank.
An ongoing meeting in Moscow of finance leaders from the Group of 20 (G20) major economies will want to hear from China, about its plans to deal with the imbalances in its economy.
The week ahead will also see Australia put out consumer price index (CPI) data, a key way to measure changes in purchasing trends and inflation.
Japan will release trade balance data alongside CPI data for the metropolitan area of Tokyo.
India will release bank loan growth data. Borrowing and spending are closely associated with consumer confidence.
South Korea puts out quarterly and yearly GDP data while Hong Kong will release its CPI data.
The Reserve Bank of New Zealand will announce its interest rate decision.