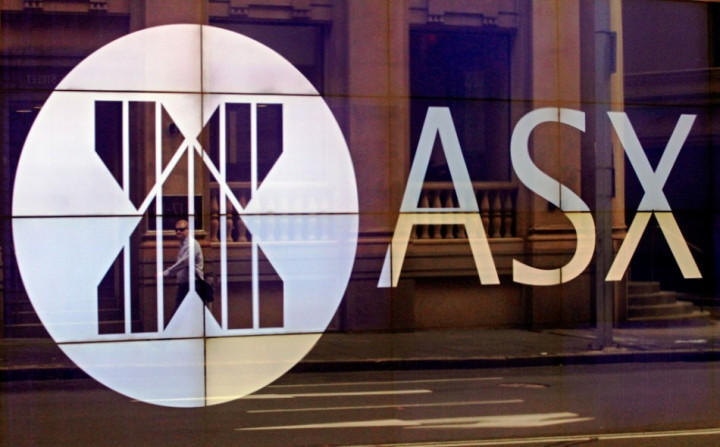 Stock markets across Asia finished the week on a mixed note with Australia's ASX leading the pack and India's Sensex trailing.
Markets witnessed mixed trade at the beginning of the week despite upbeat China factory activity data.
Preliminary data from HSBC showed that the monthly yardstick of China's manufacturing activity logged a sharp increase in September, hitting a six-month high during the month.
HSBC's chief China economist Hongbin Qu said the preliminary data was "adding further evidence to China's ongoing growth rebound".
Markets outside India traded lower on 24 September, following downbeat cues from Wall Street, as the uncertainty surrounding the future of the US Federal Reserve's "easy-money" policies weighed on investor sentiment.
Earlier, New York Fed President William Dudley said that the US economy was not strong enough for a reduction in monetary stimulus and that fiscal uncertainties in particular "loom very large right now".
However, Dallas Fed President Richard Fisher said the central bank's decision to continue buying bonds worth $85bn a month had hurt its credibility.
Most markets traded lower on 25 September as concerns about the US government's borrowing limit and the future pace of the Fed's asset-buying stimulus, affected market mood.
The US Congress will have to decide on whether to raise the limit on government borrowing given that the treasury is expected to hit its $16.7tn debt ceiling limit around mid-October.
Republicans have said they would agree to raising the borrowing limit provided the Democrats accept their conditions including delaying the Affordable Care Act by a year.
In company news, US-based Applied Materials (AMAT) said it would acquire Japanese semiconductor maker Tokyo Electron in a $9bn deal.
Most markets traded higher on 26 September amid concerns that the US government could shut down on 1 October if US politicans fail to reach a funding agreement in time.
In Japan, stocks gained on news that the government could reduce corporate taxes.
Elsewhere, China's Shanghai Composite was pulled down by news that business conditions in the ongoing quarter were worse than what the government had stated in its official reports.
A survey of 2,000 companies by New York-based China Beige Book International said growth in the world's second largest economy slowed during the quarter, owing to weak factory and transportation activity. The survey's results run counter to official data that pointed to rebounding manufacturing activity.
In India, the Sensex held on to its modest gains. The country's central bank said it could take to bond purchases to ensure there was adequate supply of money for credit flows, ahead of the festival season.
In company news, Samsung Electronics shed 0.2% on news that it would roll out its first smartphone with a curved screen in its home territory of South Korea in October.
Most Asian markets traded higher on 27 September after US jobs data underscored the fact that the world's leading economy is recovering.
Labour Department data showed that the number of new claims for government-sponsored unemployment benefits fell by 5,000 to 305,000 last week. Analysts had expected jobless claims to increase to 325,000.
In Japan, dull inflation data weighed on investor sentiment. Consumer prices in the world's third largest economy rose 0.8% on an annual basis in August, after increasing 0.7% in July.
Elsewhere, data from South Korea showed that the country's current account surplus narrowed in August, logging its 19thconsecutive monthly decline.
Meanwhile, Australian stocks moved up on the back of positive investor sentiments following signs of economic stabilisation in China, Australia's largest trading partner.
Market Movements
Australia's S&P/ASX 200 finished 0.93% higher at 5,307.10.
South Korea's Kospi finished 0.36% higher at 2,011.80.
The Japanese Nikkei index ended 0.18% higher at 14,760.07.
Hong Kong's Hang Seng ended 1.33% lower at 23,207.04.
The Shanghai Composite index finished 1.96% lower at 2,160.03.
India's S&P BSE Sensex finished 4.45% lower at 19,727.27.
The Week Ahead
Politicians in the US will take a decision on how to continue funding the government, which would shut down on 1 October if the Republicans and the Democrats fail to reach an agreement.
"Markets should probably start praying for a government shutdown next week. Because if that doesn't happen, and conservative Republicans in the House move their fight over defunding Obamacare to the debt ceiling, the chances of a real default crisis will rise," Ben White, POLITICO's chief economic correspondent wrote in a commentary.
Meanwhile, US nonfarm payrolls data, due next week, will throw more light on the health of the world's leading economy.
In China, the government will officially open the Shanghai Free Trade Zone (FTZ). However, analyst opinion on the zone's ability to boost the world's second largest economy remains divided.
Global interest in the FTZ is running high, especially on news that China had supposedly decided to lift a ban on politically sensitive websites, such as Facebook, Twitter and The New York Times, in the zone.
An earlier media report said London-based banks HSBC and Standard Chartered and Hong Kong-based Bank of East Asia would be the first three foreign banks permitted to open branches in the planned FTZ.
The China Federation of Logistics and Purchasing (CFLP) is expected to put out manufacturing purchasing managers' index (PMI) data for the month of September.
Elsewhere, The Bank of Japan (BoJ) and the Reserve Bank of Australia (RBA) will announce their respective interest rate decisions during the week.