Bojan Krkic says Stoke City fans will see an even better version of him this season than the one that impressed last campaign. The former Barcelona starlet is close to 100% fitness and made his first Premier League appearance since suffering a serious knee injury in January during the 2-0 defeat to Arsenal on Saturday (12 September).
The 25-year-old forward made a big impact at the Britannia Stadium following his move from the Nou Camp in the 2014 summer transfer window. He was one of the side's most impressive players, bagging five goals in his first 18 appearances for the club. Just as he seemed to have adapted to the English game, he suffered a huge blow with a cruciate ligament injury to his knee during a 4-1 victory over Rochdale in the FA Cup.
Bojan has since focused on recovering from injury and last month completed 85 minutes against Luton in a League Cup match. The Spaniard enjoyed another opportunity to play in the Premier League encounter against the Gunners, and although he couldn't save the side from defeat he was happy with his display.
Questioned by IBTimes UK after the game on whether he will replicate last season's form, he said: "No, my intention is to even improve further and give even more."
"My long spell on the sidelines helped me think a lot ahead of the new campaign. That's the good part of an injury, it strengthens you in many ways. Now I have to find a way to get to 100% fitness ahead of performing at the highest level to help my team," he told IBTimes UK. "I feel very good. I was looking forward to returning to action in a league game and now I have to seize minutes to regain my best form. A player needs to play to perform well and that's what I have to look at right now."
Asked whether he is up to playing 90 minutes, he replied: "I believe I am ready because players are always like that. We always want to play, and if the manager tells me to play I would give my best, but let's see.
"The truth is I feel well but the pre-season has been different to other years. I can't complain because my recovery has gone great, but now I need to rediscover that feeling on the pitch too. I need to feel like I am important part of the team, if I get that the goals will come."
Bojan was once regarded as the best prospect to emerge from Barcelona's La Masia academy since Lionel Messi, making his first-team debut at just 17. Bojan had a sensational debut campaign at the Nou Camp but failed to live up to that early expectation, being shifted out on loan to Roma, AC Milan and Ajax.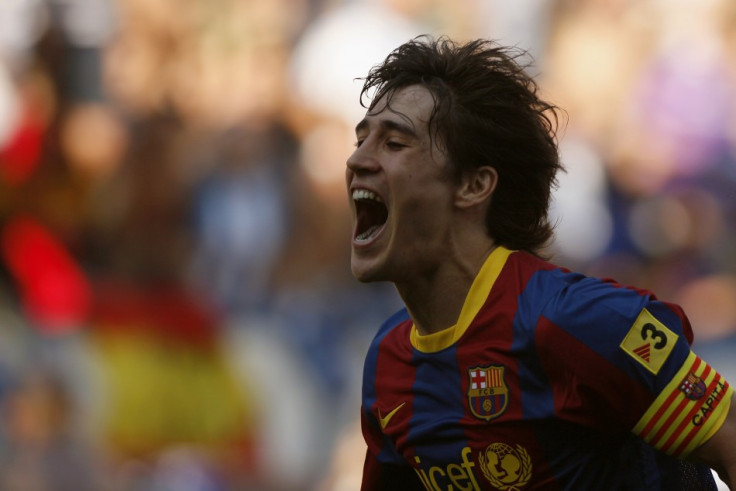 He put that behind him under Mark Hughes last season and is now ready to do it again in an attempt to help Stoke City with their fight against relegation, as they are bottom of the table with just two points in their first five games.
"We have had a bad run. The points we have are not the ones we deserve if you see the quality players we have in the squad. We have to break this bad streak as soon as possible, as it is forcing us to play with too much pressure. The squad we have has what it takes to overcome this situation and move on," he said. "We have two very difficult games upcoming [against Leicester City and Bournemouth] that we have an obligation to win. We play at home and we have to get three points but it will not be easy. Leicester have had a good start to the season, they have signed good players and it is never easy to face a team with an Italian boss."
Following the expensive summer arrival of names like Xherdan Shaqiri and Joselu, Potters fans would have hoped for an improvement on last year's 9th place. Bojan says that, for now, the club have to focus on escaping from the relegation zone.
"Right now the target is to leave the bottom of the table, find stability and then progress," he said. "The aim is obviously to be back in the top ten, but we have to be realistic about the position we are now in."