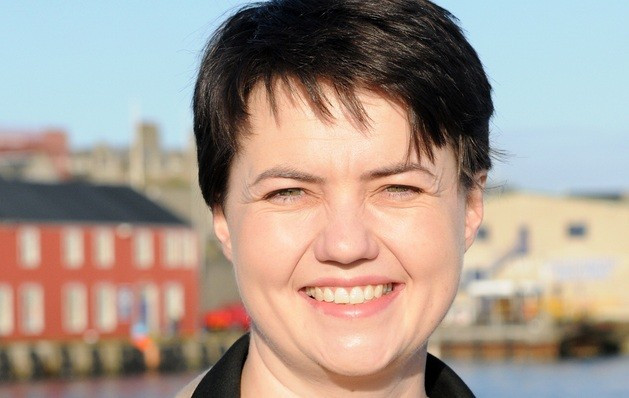 Angry revelers at a gay awards show booed the lesbian leader of the Conservatives in Scotland, Ruth Davidson, forcing her to leave the stage.
Martial arts expert Davidson sparked anger at the Stonewall Awards, held at the Victoria and Albert Museum in central London. She lambasted organisers for awarding a "bigot of the year" prize, which was 'won' by Roman Catholic cardinal Keith O'Brien for his opposition to gay marriage.
To a chorus of jeers, Davidson said: "Where I disagree with Stonewall is the need to call people names like 'bigot.' It is simply wrong. The case for equality is far better made by demonstrating the sort of generosity, tolerance and love we would wish to see more of in this world.
"There are many voices in this debate and just as I respectfully express my sincerely held belief that we should extend marriage to same-sex couples, I will also respect those who hold a different view."
She was promptly condemned on stage by the chief executive of the radical pressure group. Stonewall's Ben Summerskill took the microphone, saying: "I'm sure as leader of the Scottish Conservatives Ruth is used to being in a small minority."
It was a mixed night for Davidson, who beat off stiff competition to win the 'Politician of the Year' prize before making the controversial comments during her acceptance speech.
The inclusion of a 'bigot' award was the subject of controversy ahead of the ceremony, with Coutts and Barclays banks threatening to pull their sponsorship unless it was removed.
Labour MP and former cabinet minister Ben Bradshaw joined the chorus of disapproval at Davidson's comments, branding them "ill judged."
"Stonewall has a long and proud tradition of not only being positive about campaigning for equality, but also identifying and pointing out people who are very bigoted," he told Pinknews.
"When there are people calling us bestialitists [people who have sex with animals] or equate being gay with slavery, I think we are personally entitled to call them bigots."