William Hill announced it is closing 109 betting shops in response to the hike to 25% of machine games duty. Matt Zarb-Cousin of the Campaign for Fairer Gambling writes on why he's sceptical about the news.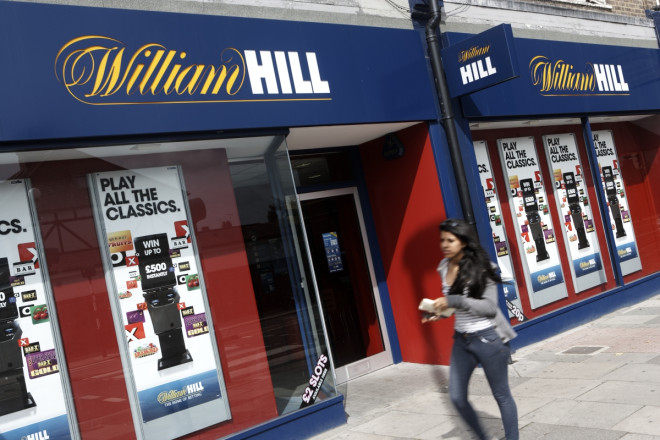 Whilst we're naturally concerned on hearing that there will be 109 William Hill shop closures, at the same time the company is actually already carrying out closures accompanied by new openings.
During the first quarter they closed eight shops, but also opened ten. We are suspicious that the announcement of these closures is not being explained fully and has been timed to try and influence an expected announcement on Fixed Odds Betting Terminals (FOBTs) by the prime minister.
William Hill, like Ladbrokes who recently announced shop closures prior to the tax increase on FOBTs, have expanded their estate of shops rapidly over the last 10 years. These two operators now own 52% of all UK betting shops - up from 48% just four years ago.
Expansions like this are often followed at some point by a reassessment of the whole estate, just as Ladbrokes, who grew by 10% compared to Hills' 5% over this period, have done.
In William Hill's 2013 Annual Report they state that they are continuing their strategy of increasing their estate by 1% each year. Indeed in 2013 they opened 59 new shops, which represents a 2% increase in their shop estate.
So it remains to be seen whether these proposed shop closures are negated by new shop openings and whether any of these closures will be compensated by re-locations.
The William Hill statement does not disclose whether they will be abandoning all their pending shop applications and intended new openings, many of which have been strongly objected to at a local level.
Neither has the statement broken down how many of the 109 shops were going to be closed anyway and how many of these are older local shops, rather than the clustered shops on the high street, which have been opened just to facilitate more FOBTs.
With profits from FOBTs continuing to increase (2% over this quarter) the bookmakers appear to be using the tax increase to try and deter further regulatory action against FOBTs.
It is highly unlikely the bookmakers will create another "pasty tax" storm resulting in George Osborne reducing the tax on what he has described as "highly lucrative machines".
The bookmakers want sympathy for building their business around highly contentious FOBTs, which has seen more shops opened on – and relocated to – the high street.
This is what has led to clustering. FOBTs were only legitimised as an ancillary product to the bookmakers' "core" betting business, but have since grown and now account for more than half of the profits and 80% of the turnover in betting shops.
There is very little economic benefit to be derived from FOBTs. Over the last four years, the number of staff employed by betting shops has decreased by 10%, whereas the number of shops has grown exponentially – by around 800.
According to Landman Economics, because FOBTs are a "labour unintensive" form of consumer spending, if their revenue was diverted to the wider consumer economy more jobs would be created. The Treasury may have recognised this, and for this reason decided to tax them more.
If the bookmakers reduced the maximum stake on the machines to £2 per spin they would only be liable for 20% tax, and as NERA Economic Consulting have shown, their revenue over the counter would increase as a result.
This might not suit the bookmakers as it would mean having to employ more staff, and a return to traditional bookmaking when they prefer the fixed margin, fixed rate of return FOBTs offer, and their addictive characteristics increase their profits.
So it is likely that William Hill's announcement is little more than a plea for mercy as they are facing up to a stake reduction on FOBTs – something that is long overdue.
Matt Zarb-Cousin is a spokesperson for the Campaign for Fairer Gambling, which is pushing for the government to crack down on FOBTs.