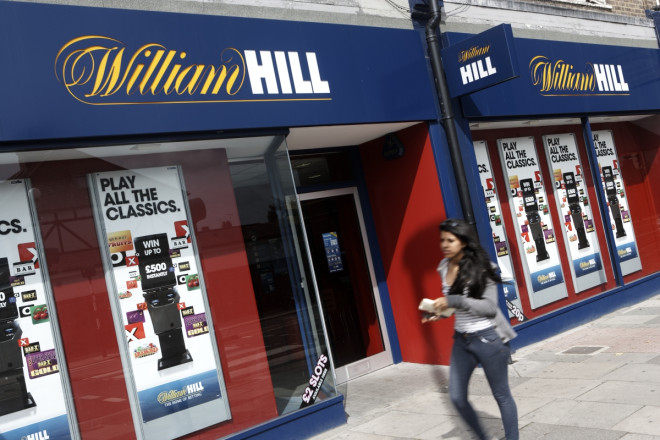 Higher tax for gambling firms in the UK has led to William Hill shuttering 109 of its betting shops, putting hundreds of jobs at risk.
The UK government is hiking machine games duty to 25% from March 2015 after pressure from campaigners against fixed odds betting terminals (FOBTs), dubbed the "crack cocaine" of gambling.
FOBTs are touchscreen gambling machines featuring games such as Roulette and Black Jack. The maximum stake on these machines is £100 and they are a lucrative source of income for betting shops.
William Hill said in its first quarter financial statement that around 420 jobs were at risk from the shop closures, which will take place in 2014.
"This is particularly disappointing as, through the economic downturn, we have worked hard to grow our retail base but this further planned increase in indirect taxation makes this action necessary," said Ralph Topping, chief executive of William Hill.
The Stop The FOBTs campaign is lobbying the government to reduce the minimum stake to £2, but ultimately wants them to be removed from betting shops altogether.
The group argues that FOBTs are targeted at deprived areas and are highly addictive, so should be regulated more forcefully in order to help prevent problem gambling and the associated social problems.
But the gambling industry claims cracking down on FOBTs would infringe on the rights of gamblers to spend their money however they choose.
William Hill reported a 14% drop in operating profit during the first quarter of 2014 when compared with the same period a year before.
The firm blamed this drop on two weeks of unfavourable football results, with an abnormally high proportion of favourites winning.
But its retail machines and gaming division, which includes FOBTs, reported operating profit as up 11%.
"The Campaign for Fairer Gambling is naturally concerned at the announcement of 109 shop closures announced by William Hill, however the company is already carrying out closures accompanied by new openings," said Matt Zarb-Cousin, spokesman for the Campaign for Fairer Gambling.
"During the first quarter they have closed eight shops but also opened ten, and we are suspicious that the announcement of these closures is not being explained fully and is timed to try and influence the expected announcement on FOBTs by the prime minister this month."