Rain and winds of up to 145kph (90mph) could batter Scotland when Storm Henry makes landfall on 1 February. The Met Office issued an amber alert for wind for the north of the UK, meaning residents should "be prepared".
Gusts of 110-130kph are widely expected from 3pm GMT, while 145kph winds are possible in exposed areas across the Western Isles and the west coast.
Storm Henry, the eighth officially named storm of the season, is moving eastwards through the Atlantic Ocean to the northwest of the UK. It will move across the centre and east of Scotland through the evening and overnight, potentially causing transport disruption, difficult driving conditions and disruption to power.
Schools in the Western Isles will be closed and some rail services suspended from early afternoon. Storm Henry comes close on the heels of Storm Gertrude, which tracked away from Shetland on 29 January.
Travel warning
"An area of low pressure is moving east across the Atlantic, deepening as it does so, before arriving across the northwest of the UK on Monday," the Met Office chief forecaster's assessment read.
"Gale to severe gale force west to southwesterly winds are expected to develop on the southern and western flanks of this system, firstly affecting Scotland from late afternoon before progressing east through the evening and overnight. Winds should ease early on Tuesday morning as the system clears away to the northeast."
The worst of the conditions is expected in the Highlands, Strathclyde and along the western coastal areas.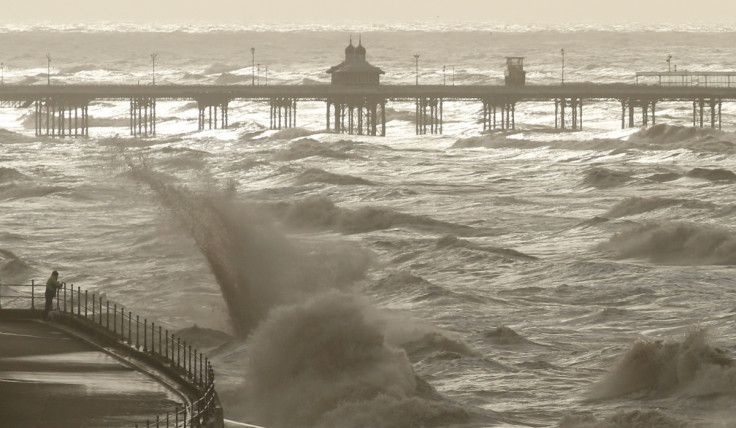 "A wide range of agencies and organisations have their response plans in place to help mitigate the effects of the latest set of conditions but there is every likelihood of some disruption to the transport network in the coming few days," Scottish transport minister Derek Mackay said. "Our fleet of patrol vehicles and gritters are treating roads where needed around the clock to help keep roads open to traffic, but quickly changing conditions means journeys could be disrupted."
ScotRail warned of some minor disruption to its rail services from late afternoon due to the severe weather.
Will Lang, chief operational meteorologist at the Met Office, said: "With several periods of severe weather forecast to affect the UK over the coming days, it's a good idea to keep a close eye on the forecast and the National Severe Weather Warnings as the details of what areas are to be affected and when, are likely to change."