Strictly embroiled in 'racism row' as Tameka Empson is second to go after Melvin Odoom
EastEnders star found herself in the bottom two with TV presenter Laura Whitmore.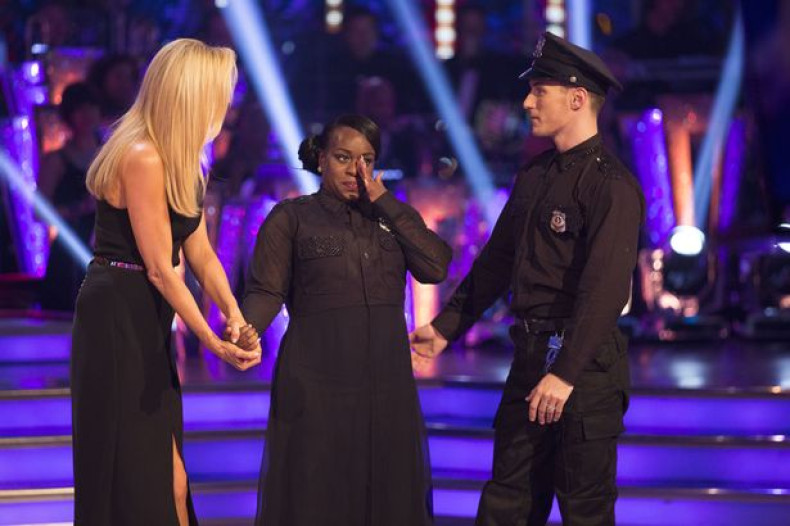 It's the quintessential British television show that sweeps every Saturday night and can do no wrong – but Strictly Come Dancing has become embroiled in an emerging 'racism' row.
Sunday night's (9 October) results episode saw EastEnders star Tameka Empson be the second contestant to leave the show just seven days after DJ Melvin Odoom controversially left after the decision was whittled down to the public vote due to the the dance-off drama with Anastacia.
So when 39-year-old Empson was booted off the show last night, it didn't go down too well with the viewing public. She claimed she was left feeling "gutted" about the outcome after scoring a credible 28 points for her dramatic Beverly Hills Cop-themed tango – which Darcey Bussell had described as "great".
Empson found herself in the bottom two with Irish television presenter Laura Whitmore, 31, who scored 30 points for her sexy Moulin Rouge-inspired salsa. It was an unexpected result as both women were mid-placed on the leaderboard with five contestants receiving lower points than them. Anastacia Kirkwood, Lesley Joseph and Robert Rinder acquired 27 points, while BBC Breakfast presenter Naga Munchetty scored 25 and former Labour MP Ed Balls was last place with 24.
Vituperative judge Craig Revel Horwood even appeared shocked at being forced to decide between the two contestants following their dance off, claiming: "This is, I have to say, a little bit of a nightmare.
"I don't feel like I have been in this position before. To be honest I can normally make a very clear decision but both couples were extraordinary," he added.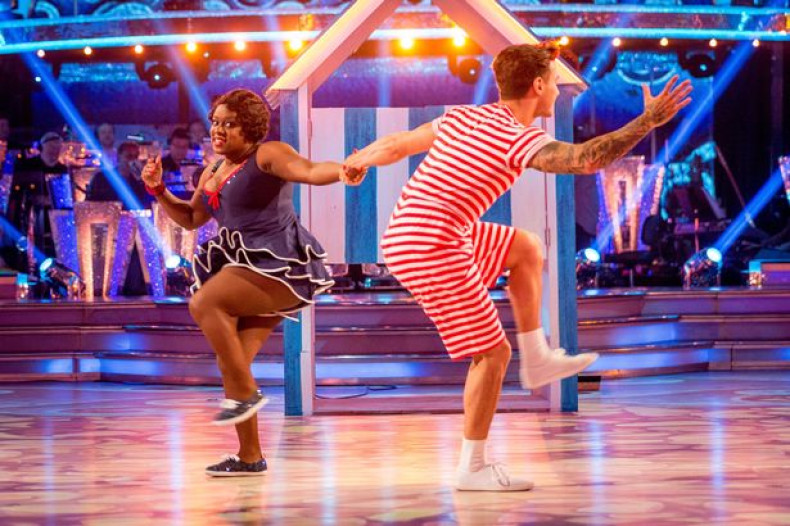 The other judges were in agreement, with Head judge Len Goodman stating that "neither should be in the dance off" as Bruno Tonioli declared: "Let me say, these girls are fantastic, you two shouldn't even be here."
When it came to the judges conclusion, Bussell opted to save Empson over Whitmore, claiming she had shown "stronger focus and intent". But the other three judges chose the ITV2 host and her partner Giovanni Pernice instead. Goodman said: "I've got to go with the couple that I felt did the more polished performance and that's Laura and Giovanni."
Empson could not hide her disappointment on the news of the final result. She said: "It feels gutting because I have so much more to give. It's the third week and I was really enjoying myself.
"I did have injuries today but I didn't really want to focus on that. It was always going to be tough in the whole competition but I'm really gutted that I'm leaving today."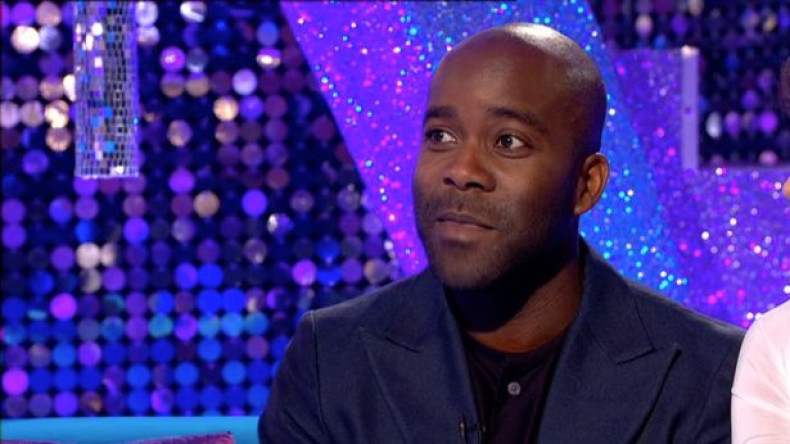 She gushed about enjoying her time on the ballroom series "immensely", adding: "I've got a back injury now and I really went with the pain. They felt Laura danced better and that's what they thought and I appreciate that. It's at the point in the competition where one group has to go and it's unfortunate that it has to be me."
She also admitted that it was one of her life's ambitions to star on Strictly, continuing: "Every department shows a lot of love and you guys watch it at home but it's really lovely to be a part of it and I'm grateful, so thank you."
But Empson's departure was not received well by the public, who were outraged by the judges' decision.
One viewer said: "Love #Strictly but surely people have been pressing the wrong buttons on their phones? @Tameka_Empson was BRILLIANT!" while comedienne Miranda Hart said: "Genuinely confused why @Tameka_Empson was voted off @bbcstrictly She was one of my highlights and why I was watching.So funny. And good."
Others appeared to comment on the notion of racism, with many defending the BBC show of racial prejudice. One viewer tweeted: "Apparently it is now racist that Tameka Empson was voted off Strictly according to her fans. God preserve me!", as another added: "I'm hearing there is a probe into why 2 black people have been voted out on Strictly...racism apparently. You'd have to be racist to notice."
A third added: "Why is my feed this morning full of white people saying that Strictly is racist?? #strictly".
Another user even predicted the outcome, stating: "I joked with my girlfriend that people would label #Strictly racist after Tamika got voted off. The internet didn't let me down."
Others bluntly stated that the show and its voters were racist, with one Twitter user posting: "I'm not saying that individually all Strictly voters are racist. I'm saying that collectively, they are." Another simply put: "Strictly is racist."
Meanwhile, former Strictly pro dancer James Jordan commented on Empson's technique, adding: "I liked the way Tameka also flashed her knee brace to show that she had an injury but still battled through the dance off HAT OFF Tameka."
Strictly still appears to be highly popular with the British public, pulling in 9.6 million with a peak of 10.6 million for Sunday night's show. Strictly continues this Saturday at 6.30pm.
Tameka Empson's Saturday night routine: